Robert Cook-Deegan M.D.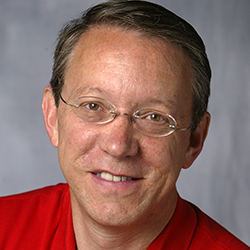 Research Professor
Duke University
Email: bob.cd@duke.edu Discipline: Medicine Expertise: Politics and Policymaking
Investigator Award
National Policies Governing Health Research
Award Year: 1998
This project analyzes how national policy decisions are made about health research in the U.S. Dr. Cook-Deegan's work distinguishes health research from other kinds of federal research (e.g., defense, energy, space, environment) and examines how the federal government and the lack of a central research ministry have influenced the direction and size of the research enterprise. He focuses on four areas: citizen advocacy, direct individual engagement in research projects, private firms' dependence on public science, and the mechanisms for translating science into policy. The roles of the National Institutes of Health, private sector players, and other government agencies are also considered. Using case studies of high blood pressure and tobacco control, Dr. Cook-Deegan explores how the health research system affects health with an eye to drawing lessons about its strengths and weaknesses.
Background
Robert Cook-Deegan is a research professor in the Sanford School of Public Policy at Duke University. From July 2002 to December 2012, Dr. Cook-Deegan was the founding director of the IGSP's Center for Genome Ethics, Law & Policy. Prior to coming to Duke, he was director of the RWJF Health Policy Fellowship program at the Institute of Medicine (IOM), National Academy of Sciences. Dr. Cook-Deegan was a Cecil and Ida Green Fellow at the University of Texas, Dallas, following his work in the report Allocating Federal Funds for Science and Technology (the "Press Report"). From 1991 through 1994, he directed IOM's Division of Biobehavioral Sciences and Mental Disorders (since renamed Neuroscience and Behavioral Health). He worked for the National Center for Human Genome Research 1989-1990, after serving acting executive director of the Biomedical Ethics Advisory Committee of the U.S. Congress 1988-1989. He is the author of The Gene Wars: Science, Politics, and the Human Genome (New York: Norton, 1994; paperback 1996; tr. Korean 1995, Japanese 1996) Dr. Cook-Deegan was a congressional science fellow in 1982 and spent five years at the congressional Office of Technology Assessment. Dr. Cook-Deegan did two years of postdoctoral research on the molecular biology of oncogenes with Lasker Award scientist Raymond L. Erikson, after completing his internship in pathology at the University of Colorado 1979-1982. He received his bachelor's degree in chemistry, magna cum laude, in 1975 from Harvard College, and his MD degree from the University of Colorado in 1979. He chairs the Royalty Fund Advisory Committee for the Alzheimer's Association and the external advisory board of a three-site project on genetic testing for Alzheimer's susceptibility. He is Secretary and Trustee of the Foundation for Genetic Medicine. Dr. Cook-Deegan was a member of the Board of Directors, Physicians for Human Rights, 1988-1996, with whom he participated in human rights missions to Turkey, Iraq and Panama