Daniel S. Greenberg A.B.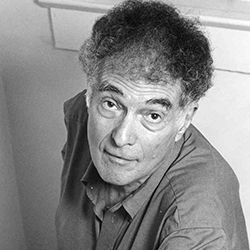 RWJF Investigator Awardee Email: danielg523@aol.com Discipline: Journalism Expertise: Academic Medical Centers, Bioethics, Science Policy
Investigator Award
The Impact of Commercialization on Academic Health Research
Award Year: 2002
Daniel Greenberg, a guest scholar at The Brookings Institution and a journalist and book author who has covered health policy and politics throughout his career, examines how commercial influences have affected people and programs in academic health research. His project, The Impact of Commercialization on Academic Health Research, takes a fresh look at the variety of effects -good, bad, and uncertain - that have arisen from mixing university science and commerce. In interviews and data collection, Mr. Greenberg will focus on the influence of commercial partners on academic research and training programs, effects on academic staff work time, job market value of campus-based commercial research experience, closeting of research data and materials, distortion of published research data, and erosion of public property rights in publicly financed research. His findings will highlight those areas where greater protection of the public interest is warranted.
Background
Daniel S. Greenberg is a journalist who has covered science and health politics in Washington for many years. He is currently a Guest Scholar at the Brookings Institution, where he is writing a book about academic-corporate relations, to be published by the University of Chicago Press. Greenberg is the author of Science, Money, and Politics: Political Triumph and Ethical Erosion (U. of Chicago Press, 2001) and The Politics of Pure Science (New American Library, 1968; new edition, U. of Chicago Press, 2002). Greenberg was news editor of Science, and founder, editor and publisher of Science & Government Report from 1971 until 1997, when it was acquired by the John Wiley publishing firm. For over 25 years, his op-ed column on science and health appeared in the Washington Post and other papers. He also wrote a Washington column for the New England Journal of Medicine. He has received grants from the Carnegie Corporation and the Alfred P. Sloan Foundation, and was a Visiting Scholar in the Department of Science, Medicine, and Technology at Johns Hopkins. His articles have appeared in many popular and professional publications, including Nature, New Scientist, Discover, New York Times, Smithsonian, U.S. News & World Report, The Lancet, and others. He is the creator of the legendary Grant Swinger.