Bradford H. Gray Ph.D.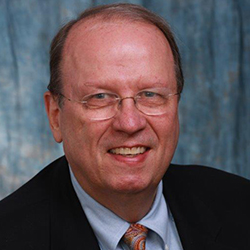 Senior Fellow
The Urban Institute
Email: bgray@urban.org Discipline: Sociology Expertise: Human Subjects Research, Managed Care
Investigator Award
The Corporate Consolidation of American Managed Care
Award Year: 1996
Among the most sweeping changes in health care during the last two decades is the horizontal integration of managed care. Over two-thirds of HMOs are now part of for-profit national or multi-plan firms. Dr. Gray examines how the corporate consolidation of the HMO industry has changed responsiveness, power, and accountability in the health care system. He studies: how multi-plan firms are structured and operate at the national, regional and local levels; whether and how ownership affects HMO plan performance and policies (financial performance, enrollee satisfaction, benefits coverage, technology rationing, and community activities); assesses how for-profit versus non-profit status affects the structure and policies of the multi-plan firms and their performance; and the implications of corporate consolidation for state regulatory activities and public policy. His work will provide valuable baseline information for assessing future developments in the field.
Background
Bradford Gray is senior fellow in the Urban Institute's Health Policy Center. Previously, he was the director of the Division of Health and Science Policy at the New York Academy of Medicine. Gray directed the Institution for Social and Policy Studies at Yale University from 1992 to 1996. From 1989 to 1996, he led Yale's Program on Nonprofit Organizations and served as an adjunct professor of epidemiology and public health at the Yale University School of Medicine. Gray is the editor of The Milbank Quarterly, a post he has held since 1999. He holds a doctorate in sociology from Yale and is a member of the Institute of Medicine of the National Academy of Sciences. He is the author of Human Subjects in Medical Experimentation: A Sociological Study of the Conduct and Regulation of Clinical Research and the Profit Motive and Patient Care: The Changing Accountability of Doctors and Hospitals.