Zita Lazzarini J.D., M.P.H.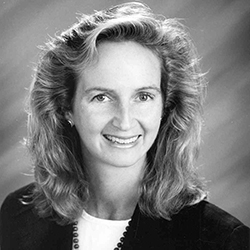 Associate Professor
Department of Community Medicine and Health Care
University of Connecticut Health Center
Email: lazzarini@nso.uchc.edu Discipline: Public Health, Law Expertise: Civil Rights, Human Subjects Research
Investigator Award
Human Subjects Protection as Regulation: A Comparative, Empirical View
Award Year: 2001
Since 1991, most of the studies conducted on human subjects in U.S. research institutions have been regulated by the Department of Health and Human Services under Title 45, Part 46 of the Code of Federal Regulations, known as The Common Rule. Although the goal of protecting human research subjects is unquestionably valid, it is not clear that the regulatory approach codified in The Common Rule is the most sensible or effective option. This project will redefine the issues and propose effective and efficient regulation. Using implementation and socio-legal research methods, the investigators will consider how successfully the Rule works and how alternative approaches would provide improvement. They will examine the current system: the problem of harm and abuse in research, the costs and benefits of institutional review boards, and tools such as informed consent. In exploring alternatives, the investigators will consider other models of risk assessment and regulation as well as human subject protection systems in other countries.
Background
Zita Lazzarini teaches health law and bioethics at the University of Connecticut Health Center (UCHC) and the Harvard School of Public Health and directs the UCHC Division of Medical Humanities. She is currently developing projects and methods to evaluate the impact of laws and policies on health and behavior using a social epidemiology framework. This work includes examination of criminal law and HIV risk behavior, as well as other aspects of HIV law and policy. She is also investigating human subjects research protections as a regulatory system. Ms. Lazzarini co-authored Human Rights and Public Health in the AIDS Pandemic, (1997). Her work has appeared in JAMA, the American Journal of Public Health, the Columbia Law Review, Emory Law Review, the Journal of Law, Medicine, and Ethics, the Journal of Public Health Management and Practice, AIDS Law and Policy, Health and Human Rights, and other medical and legal journals. She is a member of the Institutional Review Board (Human Subjects Research Committee) at UCHC, Chair of the clinical ethics committee at UCHC, and a member of the clinical ethics committees at Hartford Hospital. She serves as a Special Consultant for the Center for Law and the Public's Health, at Johns Hopkins University, the Georgetown-Johns Hopkins Program on Law and Public Health and for the Centers for Disease Control and Prevention. She has worked with the World Health Organization on projects involving HIV-related legislation, employment policies, and human rights. Ms. Lazzarini's areas of recent research include public health law, privacy and confidentiality, human subjects regulations, HIV prevention among pregnant women and injection drug users, and health and human rights.