Thomas R. Oliver Ph.D., M.H.A.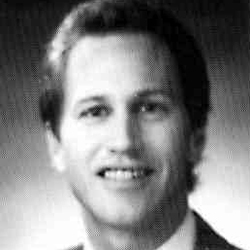 Director of Master of Public Health Program
Principal Investigator of the Wisconsin Center for Public Health Education and Training
Professor in School of Medicine and Public Healt
University of Wisconsin
Email: troliver@wisc.edu Discipline: Political Science Expertise: Insurance, Politics and Policymaking
Investigator Award
Public Entrepreneurship and Health Policy Innovation
Award Year: 1993
Dr. Oliver conducts a systematic analysis of innovative leadership in health policy. He examines the characteristics, activities, and functions of public entrepreneurs individual leaders who help establish new goals, procedures, organizations, or programs in the public sector. He develops: 1) a conceptual foundation for analyzing public entrepreneurship and its contribution to health policy innovation; and 2) exemplary case studies of innovations from various areas of health policy and levels of government. The study distinguishes entrepreneurs from other participants in policy innovation and clarifies the cognition, motivations, resources, and strategies of entrepreneurs. An embedded, multiple-case research design is intended to test and generate theoretical propositions about public entrepreneurship and the process of innovation. This applied social science research provides a better understanding of individuals who think creatively about problems in health care and public health, and how they pursue change through public policy.
Background
Thomas R. Oliver, PhD is a professor of population health sciences at the University of Wisconsin School of Medicine and Public Health. He also serves as the director of the UW Master of Public Health Program and principal investigator the Wisconsin Center for Public Health Education and Training. He is a faculty affiliate with the Robert M. La Follette School of Public Affairs. Previously, Dr. Oliver had served as professor and director of the MHS in Health Policy Program at Johns Hopkins Bloomberg School of Public Health. He received a bachelor's degree in human biology from Stanford University, a master's degree in health administration from Duke University, and a doctorate in political science from the University of North Carolina at Chapel Hill. Professor Oliver's research draws upon theories of political behavior and policy making to examine critical issues in health care politics and system reform. It has two general goals. The first goal is to identify and assess the forces that bring about change in public policy and complex systems of health and social services. The second goal is to understand the substantive design of formal policies and, in particular, how issues of technical, economic, and political feasibility combine to shape initial proposals and final decisions. Professor Oliver's written work covers a number of areas in health policy, among them hospital financing and planning, technology assessment, the provision of dental services through HMOs, congressional policy making on health issues, and models of comprehensive health care reform in states and communities. His most recent work includes studies of state health insurance reforms, the evolution of Medicare policy, the role of foundations in shaping health policy and, more generally, the roles and strategies of leaders in health policy innovation.