Thomas G. McGuire Ph.D.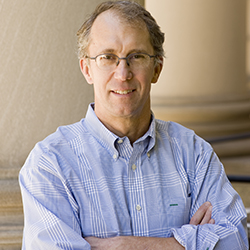 Professor
Department of Health Care Policy
Harvard Medical School
Email: mcguire@hcp.med.harvard.edu Discipline: Economics Expertise: Mental Health, Organization of Care
Investigator Award
Integrating Mental Health and Substance Abuse Treatment Services into Health Care
Award Year: 1993
This project develops a strategy to fully integrate mental health and substance abuse (MH/SA) services into the medical care system. An alternative to the current complex and fragmented mix of public/private sector services and financing for seriously mentally ill persons and substance abusers will be outlined. The costs of full integration as well as the political, social, and clinical developments that provide the basis for mainstreaming MH/SA care are addressed. The project considers how full integration radically reshapes the existing institutions paying for and providing MH/SA care. The complex technical and political-economic issues that arise with full integration are studied in a concrete fashion through a series of six case studies of states. A state-level simulation model is developed, illuminating the effects of full integration on the affected parties.
Background
Thomas G. McGuire is a professor of health economics in the department of health care policy at Harvard Medical School. His research focuses on 1) the design and impact of health care payment systems; 2) the economics of health care disparities; and 3) the economics of mental health policy. Dr. McGuire has contributed to the theory of physician, hospital, and health plan payment. His current research includes application of theoretical and empirical methods from labor economics to the area of health care disparities. He has analyzed the reasons behind "discrimination" by doctors, and conducted empirical research to identify the contribution of the various mechanisms behind health care disparities. For more than 25 years, Dr. McGuire has conducted academic and policy research on the economics of mental health. Dr. McGuire was the 1981 recipient of the Elizur Wright Award from the American Association of Risk and Insurance for his book Financing Psychotherapy, and he has cochaired four NIMH-sponsored conferences on the dconomics of mental health. He received the 1998 Arrow Award (joint with Albert Ma) from the International Health Economics Association. In 1991 he received the Carl Taube Award from the American Public Health Association. Dr. McGuire is a member of the Institute of Medicine, and a coeditor of the Journal of Health Economics. Dr. McGuire received his AB degree from Princeton and his PhD degree in economics from Yale University.