Steven G. Epstein Ph.D.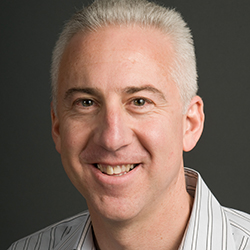 John C. Shaffer Professor in the Humanities
Co-Director of the Sexualities Project at Northwestern
Professor, Department of Sociology
Northwestern University
Email: s-epstein@northwestern.edu Discipline: Sociology Expertise: Health Care Inequalities, Human Subjects Research
Investigator Award
Social Equity, Group Identity, and the Medical Management of Difference
Award Year: 1997
Federal policy changes, which include greater numbers of women and racial minorities in government-funded clinical trials, were designed to improve the health of these groups. Dr. Epstein explores the origins and consequences of incorporating gender and race variables into the design and evaluation of NIH-funded clinical trials and in trials of new drugs submitted for FDA approval. The intent is to: 1) identify the pressures that brought about these new "inclusionary" policies, which supplanted the prior focus of medical research almost exclusively on white men; 2) assess the impact of these policies on diversifying medical research; and 3) analyze the costs, benefits, ethical, and practical implications of biomedical diversity and equity for doctors, patients, medical researchers, drug developers, and society. Results discuss the consequences of redesigning clinical trials and whether these shifts are actually helping to achieve a more just and equitable public investment in medical research.
Background
Steven Epstein received his B.A. from Harvard College (Social Studies) and his Ph.D. from UC Berkeley (Sociology). He is a John C. Shaffer Professor in the Humanities and professor in the department of sociology at Northwestern University. He is affiliated with the Science in Human Culture Program, the Gender & Sexuality Studies Program, the "Cells to Society" Center on Social Disparities and Health, and co-directs the Sexualities Project at Northwestern (SPAN). Epstein studies the "politics of knowledge" more specifically, the contested production of expert and especially biomedical knowledge, with an emphasis on the interplay of social movements, experts, and health institutions, and with a focus on the politics of sexuality, gender, and race. Recently, he co-edited Three Shots at Prevention: The HPV Vaccine and the Politics of Medicine's Simple Solutions (Johns Hopkins, 2010). He is especially known for two books: Inclusion: The Politics of Difference in Medical Research (Chicago, 2007), which received multiple awards, including the American Sociological Association's Distinguished Book Award; and Impure Science: AIDS, Activism, and the Politics of Knowledge (California, 1996), which also received multiple awards, including the C. Wright Mills Prize. He is a recipient of the John Simon Guggenheim Fellowship, a residency fellowship at the Center for Advanced Study in the Behavioral Sciences, and a total of eight book prizes. He is the incoming chair of the Science, Knowledge, and Technology Section of the American Sociological Association.