Shoou-Yih Daniel Lee Ph.D.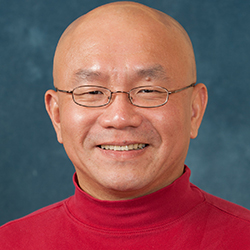 Chair
Research Professor
Department of Health Management and Policy
The University of North Carolina at Chapel Hill
Email: sylee@email.unc.edu Discipline: Sociology, Health Services Research
Investigator Award
Transformation of Government Health Care: Experience of the New Veterans Health Administration
Award Year: 2007
Many Americans strongly oppose the idea of "government-run" health care, preferring market-driven strategies for solving the problems of the U.S. health care system. Yet, over the last decade, the federally financed Veterans Health Administration (VHA) has become one of the great success stories of health care improvement in America. How did the VHA, a massive, government-operated health system, rescue itself from congressional threats of overhaul and privatization? And how did the VHA become a model of high-quality, lower-cost care that now surpasses Medicare and private health plans on many quality measures? Shoou-Yih Daniel Lee, Ph.D. and Bryan Weiner, Ph.D. probe these questions in their case study of the VHA's success. Using a framework of "punctuated change," Lee and Weiner explore how VHA's leaders and management responded to Congress, overcame organizational inertia, and set a new course. Their project, Transformation of Government Health Care: Experience of the VHA, considers the importance of leadership, the paths and pace of change, internal and external resistance, and the leverage points that help move change along. Their findings should provide a clearer picture of how the VHA became a quality-driven health system and how other public and private health care systems might use the lessons of its success.
Background
Shoou-Yih Daniel Lee is Chair, Department of Health Policy and Management. He is also a research professor in the Department of Health Management and Policy at The University of North Carolina at Chapel Hill. Previously. Prior to his current position, he was an associate professor of health policy and management at the University of Michigan. In years past, he was a Professor at University of North Carolina at Chapel Hill and a research fellow at the UNC Cecil G. Sheps Center for Health Services Research. Dr. Lee is an expert in health care organization studies and is known for his research on strategic and structural changes in health care organizations. Examples of his research in this area include strategic positioning and hospital survival in rural areas, CEO turnover and hospital performance, governing board structure and hospital strategic capability, effects of strategic change on hospital performance and survival in urban and rural hospitals, and network participation and service provision in substance abuse treatment agencies. In addition, he has conducted studies on issues related to health care utilization, quality of care, and physician manpower. Dr. Lee has received recognitions from several national associations, notably the Best Pre- and Post-Doctoral Presentation Award from the Association for Health Services Research in 1997, the John D. Thompson Prize for Young Investigators from the Association of University Programs in Health Administration in 2002, and the Best Paper Award in Health Care Administration from the Academy of Management in 2007. His paper with co-PI Bryan Weiner and Halle Amick, "Conceptualization and Measurement of Organizational Readiness for Change: A Review of the Literature in Health Services Research and Other Fields? won the 2008 Best Article of the Year in Medical Care Research and Review. Dr. Lee received a Ph.D. in Health Services Organization and Policy with a concentration in sociology from the University of Michigan in 1997 and a M.S. in Public Health from the National Yang-Ming University, Taipei, Taiwan, in 1988.