Sheila M. Rothman Ph.D.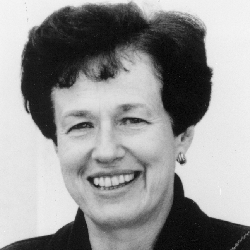 Professor and Deputy Director
Center for the Study of Society and Medicine
Columbia University
Email: smr4@columbia.edu Discipline: History Expertise: Human Subjects Research, Organization of Care, Academic Medical Centers, Bioethics, History of Medicine, Transplantation
Investigator Award
The Challenge of Living Organ Donors to Social and Health Policy
Award Year: 2003
A decade ago, most transplants were performed using organs from people immediately after death. Now, especially in the field of kidney transplantation, nearly half of the organs used for transplants in the U.S. come from living donors. Sheila M. Rothman, Ph.D. and David J. Rothman, Ph.D. address the meaning and policy implications of this new reliance on living organ donors for patients, families, physicians, and the general public. In their project, The Challenge of Living Organ Donors to Social and Health Policy, the Rothmans explore dilemmas inherent in the concept of organ donation as a "gift," controversies over compensating donors, conflicts of interest that arise when transplant teams treat both recipients and their donors, informed consent issues, and the potential for coerced decisions. They also examine the governance of medical technologies, particularly the limits to professional self-regulation and the role of federal and state regulators in ensuring that transplant policies serve the public interest.
Background
Sheila M. Rothman is a professor of public health at the Mailman School of Public Health and Deputy Director of the Center for the Study of Society and Medicine at Columbia University. Trained in social history, her research has explored American attitudes and policies toward women, persons with mental disabilities, those with chronic diseases, and those at risk for genetic disease. Her books include Woman's Proper Place: a History of Changing Ideals and Practices 1870 to the Present (1978) and Living in the Shadow of Death: Tuberculosis and the Experience of Illness in American History (1994). She has analyzed the process of deinstitutionalization in The Willowbrook Wars (co-author) (1984). She is the co-author with David Rothman of The Pursuit of Perfection: The Promise and Perils of Medical Enhancement (2003). Using historical and contemporary sources, the book examines the development, promotion and use of a range of hormonal therapies as well as the promise and current development of genetic technologies. Her current research interests include the links between new technologies and individual and group identity and living organ donation. The first article based on this research is "The Hidden Costs of Organ Sales," American Journal of Transplantation June 2006. She has a long interest in Human Rights and Medicine. Together with David Rothman, she has published a collection of articles in a New York Review book titled Trust Is Not Enough: Bringing Human Rights to Medicine (June, 2006).