Sara Rosenbaum J.D.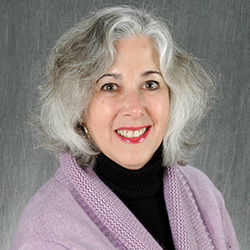 Harold and Jane Hirsh Professor of Health Law and Policy and Chair
Department of Health Policy
George Washington University
Email: SaraR@gwu.edu Discipline: Law Expertise: Civil Rights, Insurance, Access, Medicaid
Investigator Award
Civil Rights and the American Health Care System: Conceptualizing a Law and Policy Framework in the New Health Environment for Title VI of the 1964 Civil Rights Act
Award Year: 2000
Despite the high level of attention on health care discrimination during the debate over the Civil Rights Act of 1964, health care as a civil right has received relatively little attention since enactment. By examining the potential for using civil rights law to address disparities in access to care and health outcomes, the investigators will create a new framework for applying Title VI of the Act to today's health care system. The project addresses major policy questions in relation to Title VI enforcement efforts at a time when health care services have been transformed and dominated by integrated delivery systems. Professors Rosenbaum and Teitelbaum will evaluate the need to modernize the legal structure of Title VI to account for delivery system changes. Their work will provide policymakers with a clearer picture of health care discrimination, remedies for discriminatory practices, and legal principles on which the duty not to discriminate should rest.
Background
Sara Rosenbaum is the Harold and Jane Hirsh Professor of Health Law and Policy and chair of the department of health policy at the George Washington University School of Public Health and Health Services. Professor Rosenbaum also directs the Hirsh Health Law and Policy Program and the Center for Health Services Research and Policy and holds appointments in the School of Medicine and Health Sciences and the Law School. As a scholar, an educator and a national leader, Professor Rosenbaum has dedicated her career to promoting more equitable and effective health care policies in this country, particularly in the areas of Medicaid and Medicare, managed care, employee health benefits, maternal and child health, community health centers and civil rights in health care systems. Her commitment to strengthening access to care for low-income, minority and medically underserved populations has had a transforming effect on the lives of many Americans, particularly children. In addition to her responsibilities as chair of the department of health policy, which she founded and developed, Professor Rosenbaum is director of the Center for Health Policy Research, the institutional home for many of the department's research activities, and Director of the Hirsh Health Law and Policy Program. As a mentor, she is drawn to young people interested in improving health care for the poor. Professor Rosenbaum has been named one of the nation's 500 most influential health policy makers by McGraw Hill. Among other honors, she has been recognized by the Department of Health and Human Services for distinguished national service on behalf of Medicaid beneficiaries. As a member of the White House Domestic Policy Council under President Clinton, she directed the drafting of the Health Security Act and oversaw the development of the Vaccines for Children program. In 2012 she was elected to the Institute of Medicine.
Honor Description
Member, Institute of Medicine, 2012