Ruth R. Faden Ph.D., M.P.H.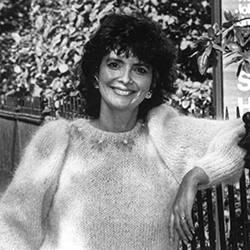 Director of the Johns Hopkins Berman Institute of Bioethics
Philip Franklin Wagley Professor of Biomedical Ethics
Johns Hopkins University
Email: rfaden@jhsph.edu Discipline: Bioethics Expertise: Ethical Dilemmas and Allocation of Resources, Human Subjects Research
Investigator Award
Ethics and Allocation: The Foundations of American Health Care Policy
Award Year: 1994
Few authors have looked critically at both the moral foundations and conceptual underpinnings of welfare economics upon which analytic techniques in health care policy are based. This study examines the values and assumptions underlying alternative models of health care allocation cost-benefit, cost-effectiveness, and cost-utility and their application to health care policy. It addresses the implications for social justice associated with these methods and the need for practical guidelines in advance of their widespread utilization. The underlying assumptions of rational decision and social choice theory that connect the two in the context of health policy are also explored. Results reveal the moral tradeoffs entailed in choosing different methods for allocating resources in the context of decisions about eligibility, coverage, and reimbursement. The investigators' work provides greater understanding of these methods so that policymakers can choose among them with greater awareness of the ethical implications of their choices.
Background
Ruth R. Faden is the Philip Franklin Wagley Professor of Biomedical Ethics and director of the Berman Institute of Bioethics at Johns Hopkins University. She is also a senior research scholar at the Kennedy Institute of Ethics, Georgetown University. Dr. Faden is the author and editor of numerous books and articles on biomedical ethics and health policy including Social Justice: The Moral Foundations of Public Health and Health Policy (with Madison Powers), A History and Theory of Informed Consent (with Tom L. Beauchamp), AIDS, Women and the Next Generation (Ruth Faden, Gail Geller and Madison Powers, eds.), HIV, AIDS and Childbearing: Public Policy, Private Lives (Ruth Faden and Nancy Kass, eds.). Dr. Faden is a member of the Institute of Medicine and a Fellow of the Hastings Center and the American Psychological Association. She has served on several national advisory committees and commissions, including the President's Advisory Committee on Human Radiation Experiments, which she chaired. Current research interests include bioethics and public policy, ethics and cellular engineering, ethics and bioterrorism, ethics, genetics and public policy, research ethics, and justice. Dr. Faden holds a BA from the University of Pennsylvania, a MA in General Studies in Humanities from the University of Chicago and a MPH and PhD (Program in Attitudes and Behavior) from the University of California, Berkeley. In October 2011, Dr. Faden was honored with a Lifetime Achievement Award from the American Society for Bioethics and Humanities for her work on social justice issue in health policy.