Rosemary A. Stevens Ph.D., M.P.H.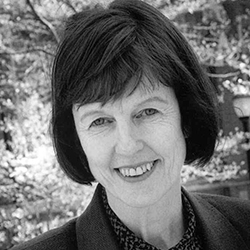 Dewitt Wallace Distinguished Scholar
Weill Cornell Medical College
Email: ras2023@med.cornell.edu Discipline: Public Health, History Expertise: Organization of Care, Physician Practice Arrangements
Investigator Award
Specialization in American Medicine
Award Year: 1997
Dr. Stevens examines specialization in American medicine during the past 25 years in order to shed light on recent trends and choices for the future. She looks at the structure of the medical profession and its response to significant change by examining the evolving roles of the 24 specialty-certifying boards. The project focuses on several contexts of specialty practice and how they have changed. These include: the science base and conceptions of disease
Background
Rosemary A. Stevens is a Dewitt Wallace Distinguished Scholar in the department of psychiatry at Weill Cornell Medical College and a member of the National Advisory Committee of the Investigator Awards in Health Policy Research program. A health policy historian, Dr. Stevens has examined specialization in American medicine during the past 25 years, as well as the organization of care in the U.S., and physician practice arrangements. Previously she was the Stanley I. Sheerr Professor in Arts and Sciences at the University of Pennsylvania, where she was a member of the department of history and sociology of science and a senior fellow at the Leonard Davis Institute of Health Economics. She was also chair of history and sociology of science and the first woman dean of the School of Arts and Sciences at Penn. Dr. Stevens has an M.P.H. in health services administration and policy and a Ph.D. in epidemiology, both from Yale. She has held professorial positions at the Yale University Medical School and at Tulane University, where she served as chair of the department of health systems management. Dr. Stevens has published seven books and numerous articles. She has won national awards in the history of medicine, history of public health, and health services research. She is a member of the Institute of Medicine of the National Academy of Sciences and of the American Academy of Arts and Sciences.