Robert L. Wears M.D.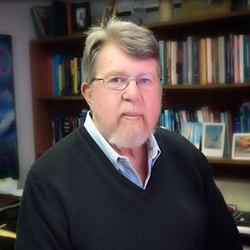 Professor
Department of Emergency Medicine
University of Florida
Email: wears@ufl.edu Discipline: Medicine, Human Factors Engineering
Investigator Award
Medicalizing Patient Safety
Award Year: 2009
Since publication of the Institute of Medicine's landmark 1999 report To Err is Human, patient safety has become the shibboleth for health care providers nationwide. Yet, patient safety today means something much different, and much less radical, than it did 20 years ago, when the movement's pioneers focused on cross-disciplinary efforts to reduce health care hazards and harms. Robert L. Wears, M.D., professor of emergency medicine at the University of Florida Health Science Center, and Kathleen M. Sutcliffe, Ph.D., Gilbert and Ruth Whitaker Professor of Business Administration at the University of Michigan Ross School of Business, are examining the subtle issues around how patient safety has been transformed, and, in essence, become medicalized, controlled by health care organizations and professionals in ways that ensure their continued authority over care processes. Part of the study, Medicalizing Patient Safety, will explore changes in the numbers and proportions of prominently involved clinicians and safety scientists and in patient safety research content and methodologies. The researchers believe that the policy implications from this project will fall into two broad areas: building the human capital to support collaborations between clinical and safety scientists, and expanding the reach and aims of safety research and implementation activities. Findings will identify options for advancing progress in patient safety and for investing in promising avenues of research.
Background
Bob Wears is professor in the department of emergency medicine at the University of Florida, and visiting professor in the clinical safety research unit at Imperial College London. He serves on the board of directors of the Emergency Medicine Patient Safety Foundation, and is Associate Editor of Annals of Emergency Medicine. He is also on the editorial board of Human Factors and Ergonomics, the Journal of Patient Safety, and the International Journal of Risk and Safety in Medicine. Dr. Wears has been an active writer and researcher who has published over 100 journal articles, editorials, and book chapters. His interests are in technical work studies in complex socio-technical systems, joint and distributed cognitive systems, and particularly the impact of information technology on safety and resilient performance. He holds a Master?s in computer science, and spent a sabbatical year studying the safety sciences of human factors psychology and engineering at Imperial College London. He is currently a Ph.D. candidate in the Crisis & Risk Research Centre at Mines ParisTech in Sophia Antipolis, France. His work has been funded by the Agency for Healthcare Research and Quality; the Robert Wood Johnson Foundation; the NIH Office of Behavioural and Social Science Research; the National Heart, Lung, and Blood Institute; National Patient Safety Foundation; the Emergency Medicine Foundation; the Society for Academic Emergency Medicine; the Army Research Laboratory; and the Florida Agency for Health Care Administration.