Robert A. Aronowitz M.D.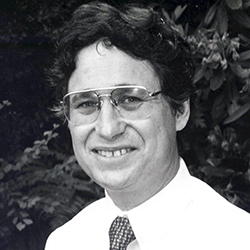 Department Chair of History and Sociology of Science
Professor
University of Pennsylvania
Email: aronowit@wharton.upenn.edu Discipline: Medicine, History Expertise: Health Risks, Public and Population Health, Public Health Strategies
Investigator Award
The Construction of Health Risk and the Demand for Disease Prevention, 1945-2000
Award Year: 2000
While many newly defined health risks have elicited major societal and biomedical responses such as screening tests and risk-reducing drugs, others have not. Dr. Aronowitz examines how values and interests of various stakeholders influence how we recognize, name, define, and respond to health risks. His project traces the history of these risks in the U.S. since World War II and seeks to explain how they have been discovered, promoted, and made the object of prevention practices. Case studies on cancer cluster investigations, in situ cancers, Lyme disease vaccines, lung cancer screening, and the association between homocysteine and coronary heart disease will be compiled. Findings should inform and provoke societal debate over new ways to better manage research on health risks as well as the demand for interventions to reduce them.
Background
Robert A. Aronowitz studied linguistics before receiving his M.D. from Yale. After finishing residency in Internal Medicine, he received training in the history of medicine as a Robert Wood Johnson Foundation Clinical Scholar at the University of Pennsylvania. Dr. Aronowitz's central research interests are in the history of 20th century disease, epidemiology, and population health. He continues to practice medicine, holding a joint appointment with the medical school's department of Family Practice and Community Medicine, where he directs a federally-funded, post-doctoral research fellowship. Dr. Aronowitz also was the founding director of the Health and Societies program and co-directs (along with David Asch) Penn's post-doctoral program focused on population health, the Robert Wood Johnson Health and Society Scholars Program. Dr. Aronowitz recently completed a book on the history of breast cancer risk, 1900-present, and is in the midst of a historical project on the social framing of health risks, for which he received an Investigator Award in Health Policy from the Robert Wood Johnson Foundation.