Richard Kronick Ph.D.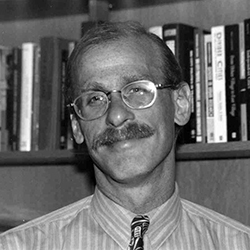 Director, Agency for Healthcare Research and Quality (AHRQ)
U.S. Department of Health and Human Services
Email: rkronick@ucsd.edu Discipline: Political Science Expertise: Competition / Markets, Insurance
Investigator Award
Partially Managed Competition: How Much is Enough?
Award Year: 1998
Public policy, at the federal and state levels, assumes that competition among health plans will produce increased value for consumers. But the managed competition theory on which much of this is based assumes that the market would, in fact, be managed. In reality, neither large employers nor government payers are fulfilling their roles as sponsors and fully managing competition as the theory suggested they should. This project measures the extent to which competition is being managed and analyzes why competition is only partially managed based on a review of the literature and interviews with sponsors, and consultants, regulators, and insurance underwriters. Dr. Kronick expects to increase awareness of the extent to which the theory of managed competition and the reality of sponsor behavior diverge. His work should contribute to our understanding of the prospects and limits for the partially managed marketplace to improve quality and efficiency in health care delivery.
Background
In August 2013 Dr. Richard Kronick was appointed Director of the Agency for Healthcare Research and Quality (AHRQ) in the U. S. Department of Health and Human Services. He joined HSS in 2010 as Deputy Assistant Secretary for Planning and Evaluation, overseeing the Office of Health Policy. His work focuses on understanding whether and how markets can be made to work well in health care, particularly for vulnerable populations. He co-authored, with Joy de Beyer, 'Medicare HMOs: Making Them Work for the Chronically Ill (Health Administration Press, 1998). He has developed and helped state Medicaid programs implement risk-adjusted payment systems. In 1993-4 he was a Senior Health Policy Advisor in the Clinton Administration, where he contributed to the design of the Administration's health care reform proposal. In the late 1980s he co-authored, with Alain Enthoven, a proposal to achieve universal coverage in the U.S., and contributed to the theory of "managed competition." Prior to that Dr. Kronick conducted health policy research in academia as well as in Federal and State government, including serving as Director of Policy and Reimbursement for the Medicaid Division of the Massachusetts Department of Public Welfare and, most recently, as a Professor and Chief of the Division of Health Care Sciences in the Department of Family and Preventive Medicine at the University of California, San Diego. Dr. Kronick received his Ph.D. in Political Science from the University of Rochester.
Honor Description
Director, Agency for Healthcare Research and Quality, 2013-present