Richard L. Hall Ph.D.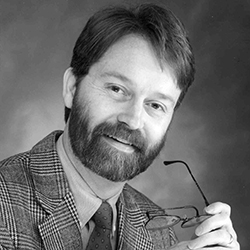 Professor
Gerald R. Ford School of Public Policy
University of Michigan
Email: rlhall@umich.edu Discipline: Political Science Expertise: Politics and Policymaking
Investigator Award
With the Help of Their Friends: Lobbyists and Legislators in Health Policymaking
Award Year: 2000
Exploring the role and influence of interest groups in policymaking, Dr. Hall will build on previous experience in developing a new theoretical framework, which casts lobbying in a different light. Rather than influencing legislators' positions, lobbying is viewed as a form of legislative subsidy (a grant of staff time, legislative intelligence, policy information) selectively given to congressional allies in order to more effectively fight for proposals on which the legislator and the group agree. The theory assumes that, to have a real impact, a legislator must engage in labor intensive and costly activities, which exceed available financial resources. Health legislation and agency rulemaking will be explored to help public health advocates better understand how to overcome impediments to important policy proposals. Data will be obtained from a variety of sources including interviews with lobbyists and legislative staff.
Background
Richard L. Hall is professor of political science and public policy at the University of Michigan. His research focuses on American national politics. Professor Hall is currently writing a book on interest group influence in law making and rule making at the national level. Professor Hall is author of Participation in Congress (1996). He is also working on several papers on the topic of race, ethnicity, and representation. Professor Hall, Ph.D., and co-author Alan Deardorff, Ph.D. won the 2007 Jack L. Walker Outstanding Article Award from the American Political Science Association for "Lobbying as Legislative Subsidy," which appeared in the February 2006 issue of American Political Science Review. Prior to coming to the Ford School, he served in a staff role on Capitol Hill. At the Ford School, he teaches the core course on the political environment of policy analysis; policy advocacy; and the politics of health policy. He received his Ph.D. from the University of North Carolina at Chapel Hill.