Richard A. Deyo M.D., M.P.H.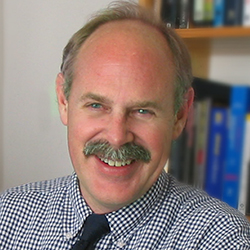 Kaiser Permanente Professor of Evidence-based Family Medicine
Department of Family Medicine
Oregon Health & Science University
Email: deyor@ohsu.edu Discipline: Medicine Expertise: Health Outcomes, Health Services Research, Pain Management, Technology
Investigator Award
Crossing the Threshold: How Experimental Medical Technology Becomes Standard Care
Award Year: 2000
New medical technologies are a leading cause of escalating health care costs. However, the process by which new technology is disseminated and utilized is highly variable. It is driven not only by scientific evidence but also by the high cultural value placed on health technology in the U.S., profit motives, political concerns, marketing, and the media. This project describes the transition of new technology from experimental to standard of care; the processes by which multiple stakeholders influence technology adoption; the ways in which evidence may be overwhelmed by political, socio-cultural, and financial forces; and the unintended medical, social, and economic consequences of disseminating unproven or marginal technology. Case studies of drugs, devices, behavioral regimens, and surgical innovations will be used to illustrate the process of adopting therapeutic technologies. The study also explores and critiques potential policy options for improving the process of technology adoption.
Background
Richard A. Deyo is the Kaiser Permanente Professor of Evidence-based Family Medicine at the School of Medicine of Oregon Health & Science University. Dr. Deyo, a general internist, was previously professor in the department of medicine and the department of health services at the University of Washington. After residency training in internal medicine, Dr. Deyo completed a fellowship in the University of Washington's RWJF Clinical Scholars Program, during which time he also received a master's degree in public health. He also served as director of the University's Robert Wood Johnson Clinical Scholars Program and the Center for Cost and Outcomes Research. Among his other responsibilities, Dr. Deyo serves on the editorial boards of the American Journal of Medicine, and the Back Group of the Cochrane Collaboration, and is a Deputy Editor of Spine. He recently published, with Donald Patrick, the book Hope or Hype: The Obsession with Medical Advances and the High Cost of False Promises. He is co-editor of the book Evidence-Based Clinical Practice: Concepts and Approaches. He is a member of the National Advisory Committee for RWJF's Harold Amos Medical Faculty Development Program. In 2004, he received the John M. Eisenberg Award for Career Achievement in Research from the Society of General Internal Medicine. Dr. Deyo has a long-standing research interest in the measurement of patient functional status, involving patients in clinical decisions, and the management of common outpatient conditions, especially low back pain. His current work has begun to focus on excessive or inappropriate use of medical technology, and the commercial, political, and media forces that may affect it.