Peter D. Jacobson J.D., M.P.H.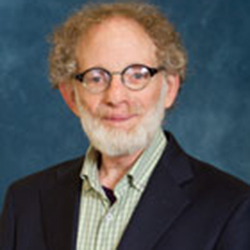 Director of the Center for Law, Ethics and Health
Professor of Health Law and Policy
President of the Public Health Law Association
University of Michigan School of Public Health
Email: pdj@umich.edu Discipline: Law Expertise: Managed Care, Politics and Policymaking, Public Health Strategies
Investigator Award
The Role of the Courts in Shaping Health Policy
Award Year: 1995
Dr. Jacobson looks at the role judicial decision-making plays in shaping health policy and how courts can best resolve policy and value conflicts emerging in the shift to managed care. Judicial doctrine dealing with medical necessity, utilization management, anti-trust issues, and ERISA are analyzed. This leads to increased understanding of the impact of the courts on medical practice and health policy goals such as access to health care services, cost containment, technology diffusion and innovation, quality of care, and physician and patient autonomy. The project includes: a case content analysis of trends in health care litigation, a synthesis of the legal and health services literature, and interviews with judges and health law scholars. A conceptual framework, to assist judges in appraising the health policy conflicts and trade-offs they are likely to confront, is developed. This offers a useful rationale and organizing principles for deciding individual cases and guiding the evolution of consistent judicial doctrine in resolving health care disputes.
Background
Peter D. Jacobson is professor of health law and policy in the University of Michigan School of Public Health and the director of the Center for Law, Ethics and Health. He is also president of the Public Health Law Association. Professor Jacobson received his law degree from the University of Pittsburgh School of Law in 1970, and a Masters in Public Health from UCLA in 1988. Before coming to the University of Michigan, he was Senior Behavioral Scientist at RAND from 1988 to 1996. His current research interests focus on the relationship between law and health care delivery and policy, law and public health systems, and health care safety net services. Currently, he is working on projects involving fraud and abuse, health care governance, and public health entrepreneurship. Professor Jacobson is the Principal investigator on studies examining the influence of state and federal law on public health preparedness, how public health practitioners define and respond to ethical challenges, and how health care safety net organizations can operate more efficiently. He recently completed studies on measuring the value of public health services, and how communities in Michigan organize to provide mental health and diabetes care to uninsured populations. His previous studies include the political evolution of tobacco control policy, and the policy implications of prenatal substance exposure.