Peter S. Bearman Ph.D.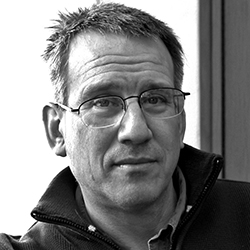 Director of the Interdisciplinary Center for Innovative Theories and Empirics
Jonathan R. Cole Professor of the Social Sciences
Columbia University
Email: psb17@columbia.edu Discipline: Sociology Expertise: Adolescent Health, Social Networks
Investigator Award
Healthy Adolescent Relationships: Temporal Dynamics, Normative Scripts and the Transition to Sex
Award Year: 2005
The complicated world of adolescent relationships is such a volatile topic that subjecting it to scientific scrutiny is often an invitation to controversy. But understanding and addressing some of today's most pressing public health and societal concerns, including sexually transmitted diseases and unwanted pregnancies, demands an unflinching look at relationships and sexuality in the often turbulent transition from child to adult. Co-investigators Peter S. Bearman, Ph.D. and Hannah Brückner, Ph.D., calmly, objectively, and thoroughly explore the public health and policy implications of adolescent relationships. Their project, Healthy Adolescent Relationships: Temporal Dynamics, Normative Scripts, and the Transition to Sex, seeks greater insight into how adolescent relationships develop over time and are influenced by peers, family, and communities. This important work will identify the ingredients of a healthy adolescent relationship and guide efforts to help young people negotiate sexuality within romantic relationships.
Background
Peter Bearman is the director of the Interdisciplinary Center for Innovative Theories and Empirics at Columbia University. He has been on the faculty of Columbia University since 1998 when he joined as a professor of sociology. He is the Cole Professor of the Social Sciences and Co-Director of the RWJF Health & Society Scholars Program. He was the founding director of the Institute for Social and Economic Research and Policy and a former chair of the sociology and statistics departments at Columbia University. A recipient of the prestigious NIH Director's Pioneer Award in 2007 and in 2008 he was elected a Fellow of the American Academy of Arts and Sciences, Bearman is currently investigating the social determinants of the autism epidemic. Current projects also include an ethnographic study of the funeral industry and, with support from the American Legacy Foundation, an investigation of the social and economic consequences of tobacco control policy. His research cuts across a number of sub-disciplines within sociology: from historical sociology, collective action, social networks, and social theory to problems in population health. A specialist in network analysis, Peter Bearman co-designed the National Longitudinal Study of Adolescent Health (National Institute for Child Health and Development, 1994) and has used the data extensively for research on topics including adolescent sexual networks, networks of disease transmission, and genetic influences on same-sex preference. He is the author of three books including Doormen (University of Chicago Press, 2005), numerous articles, and book chapters.
Honor Description
Member, National Academy of Sciences, 2014