Norman Daniels Ph.D.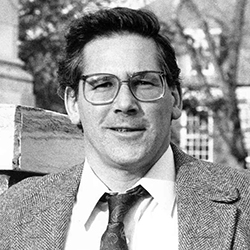 Mary B. Saltonstall Professor of Population Ethics
Harvard School of Public Health
Email: ndaniels@hsph.harvard.edu Discipline: Philosophy, Ethics Expertise: Ethical Dilemmas and Allocation of Resources, Managed Care
Investigator Award
Limit-Setting in Managed Care and Other Health Delivery Systems: Legitimacy, Fair Process, and the Goals of Health Care Reform
Award Year: 1997
This project integrates theoretical work on justice and health care with practical research on decision-making and limit-setting in managed care organizations (MCOs). Dr. Daniels explores the issue of legitimacy and its role in decisions by private insurers and governments that affect patient welfare. Among the areas his study addresses are: 1) how conditions needed to establish legitimate limit-setting can be applied to create detailed and specific regulatory requirements; 2) how MCOs can use concepts of legitimacy to improve decisions about coverage of new technologies, treatment guidelines, and disease management; 3) incorporating these processes into regulatory requirements; 4) including specific features of fair process in benchmarks of fairness; and 5) using them to address issues of access, benefits, efficiency, and process in nations' health reform efforts and in developing countries. Dr. Daniels explores the conditions under which limit-setting decisions can achieve legitimacy and develops a matrix for evaluating fairness of health care reforms that can be used by the World Health Organization.
Background
Norman Daniels is the Mary B. Saltonstall Professor of Population Ethics and professor of ethics and population health at Harvard School of Public Health. His most recent books include From Chance to Choice: Genetics and Justice (with Allen Buchanan, Dan Brock, and Dan Wikler, Cambridge, 2000); Is Inequality Bad for Our Health? (with Bruce Kennedy and Ichiro Kawachi, Beacon Press, 2000); and Setting Limits Fairly: Can We Learn to Share Medical Resources? (with James Sabin, Oxford, 2002). He is currently doing research on how to adapt the "benchmarks of fairness" for use in less developed countries (WHO Bulletin, June 2000), on limit-setting in various contexts, including pharmacy benefits, and he is is working on Just Health, a substantial revision and expansion of Just Health Care. Dr. Daniels is a fellow of the Hastings Center, a member of the Institute of Medicine, and a founding member of the National Academy of Social Insurance and the International Society for Equity in Health. Formerly, he was Goldthwaite Professor and chair of the philosphy department at Tufts University and professor of medical ethics at Tufts Medical School, 1969 - 2002. He has consulted with organizations, commissions, and governments in the U.S. and abroad on issues of justice and health policy, including for the United Nations, WHO, and the President's Commission for the Study of Ethical Problems in Medicine. He served as a member of the Ethics Working Group of the Clinton White House Health Care Task Force (Spring 1993), as a member of the Public Health Service Expert Panel on Cost Effectiveness and Clinical Preventive Medicine, as a member of a National Academy of Social Insurance study panel on the social role of Medicare, and as a member of a Century Fund task force on Medicare reform. He is currently serving on the National Cancer Policy Board, established by the Institute of Medicine and the Commission on the Life Sciences, on a National on the Advisory Board of the Open Society Foundation project on Medicine as a Profession, and on the International Bioethics Advisory Board of PAHO.