Mindy Thompson Fullilove M.D.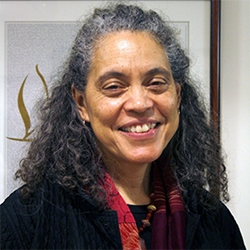 Professor of Urban Policy and Health
The Milano School of International Affairs, Management, and Urban Policy
The New School
Email: fullilom@newschool.edu Discipline: Psychiatry, Public Health Expertise: AIDS, Mental Health, Urban Health, Neighborhood Health
Investigator Award
Root Shock: The Consequences of African American Dispossession
Award Year: 2000
Title I of the Housing Act of 1949 was an important federal initiative that funded urban revitalization. Directed at older, core city neighborhoods, these urban renewal projects disproportionately affected African Americans. Dr. Fullilove's project explores the contribution of spatial dislocation policies to current health disparities. It will improve our understanding of how urban renewal affected African American life and health, how it has contributed to direct and indirect causes of illness and the depletion of social cohesion and other capital. Situation analysis will be used to assess the history and impact of urban renewal in Newark, Roanoke, Pittsburgh, San Francisco, and St. Louis. The study addresses two specific policy issues the contribution of spatial dislocation to excess morbidity and mortality as well as the potential for using post-conflict resolution to remedy the harm done to displaced African Americans.
Background
Mindy T. Fullilove is professor of urban policy and health in the Milano School of International Affairs at The New School. She was previously professor of clinical psychiatry and public health at Columbia University and a research psychiatrist at New York State Psychiatric Institute. She began her research career examining the AIDS epidemic among people of color in the US. As it became clear that AIDS was related to place not race, she began a series of studies on the psychology of place. Her theories on place and human well being provide the framework for her current work on the long-term consequences of urban renewal. This work has made her keenly aware of the environmental challenges that face American cities. In search of next steps, she has spent time in France, as a visiting professor at the National Conservatory of Arts and Trades studying French urbanism with Michel Cantal-Dupart, chair of the Conservatory's Department of Urbanism and the Environment and a leading practitioner of urbanism in France. What Dr. Fullilove has learned about urban renewal led her to create NYC RECOVERS, an alliance of organizations that have incorporated social and emotional recovery into their agendas in the aftermath of September 11.