Michael L. Millenson A.B.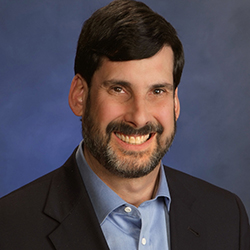 President, Health Quality Advisors
Adjunct Associate Professor
Northwestern University
Email: m-millenson@northwestern.edu Discipline: Economics, Journalism, History Expertise: Health Outcomes, Organization of Care, Patient Safety, Physician Practice Arrangements
Investigator Award
Measuring Medicine: A Critical Assessment of the Application of Medical Quality Research to Patient Care
Award Year: 1993
This project examines the medical-quality management and measurement movement and evaluates current state-of-the-art language, understandable to employers, policymakers, and the lay public. It presents a common framework bringing medical-quality issues into the mainstream of the debate over the future of America's health care system. A literature search, field observations of those at the cutting edge of quality measurement and management efforts, and extensive interviews with experts are used. A conceptual framework is developed for combining pieces of the medical-quality puzzle including: health status questionnaires for ambulatory care; computerized monitoring of intensive care; and process standardization of routine inpatient care. The overall focus is on how this knowledge can change patients' lives.
Background
Michael L. Millenson, president of Health Quality Advisors, is a nationally recognized expert on patient empowerment, e-health and quality improvement. He is also the author of the critically acclaimed book, Demanding Medical Excellence: Doctors and Accountability in the Information Age, and holds an adjunct appointment as The Mervin Shalowitz, M.D. Visiting Scholar in the Health Industry Management Program at Northwestern University's Kellogg School of Management. National Public Radio called Millenson "in the vanguard of the movement" to measure and improve the quality of medical care. He has testified before Congress and the Federal Trade Commission; lectured at the National Institutes of Health and Harvard's Kennedy School of Government; and written for publications ranging from the British Medical Journal and Health Affairs to USA Today and World Book Encyclopedia. Millenson's client projects have included strategic planning, designing a Web site to promote high-quality health care choices, developing metrics to compare pay-for-performance programs and writing policy white papers. Among his clients have been America's Health Insurance Plans, the Blue Cross and Blue Shield Association, Booz Allen Hamilton, Consumer's Union, the Progressive Policy Institute, Procter & Gamble Pharmaceuticals and the National Rural Electric Cooperative Association. Millenson was a principal in the health-care practice of a major human resources consulting firm and, earlier in his career, was nominated three times for a Pulitzer Prize as a reporter for the Chicago Tribune. He was a consulting producer for the series Remaking American Medicine, which aired nationally on public television in 2006, and a consultant to the Markle Foundation in its design of its Connecting for Health e-health initiative. In addition, Millenson serves on the editorial boards of the American Journal of Medical Quality, Quality and Safety in Health Care and Managed Care and is a member of the National Commission for Quality Long-Term Care.