Mary Clare Lennon Ph.D.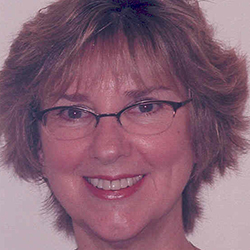 Professor
Ph.D. Program in Sociology
CUNY
Email: MLennon@gc.cuny.edu Discipline: Public Health, Sociology Expertise: Child Health, Mental Health, Disparities, Gender Issues
Investigator Award
Dynamics of Economic Disadvantage and Child Health Development
Award Year: 2002
Poverty takes its toll on health and development during childhood as well as in future life. Mary Clare Lennon, Ph.D. and J. Lawrence Aber, Ph.D. offer a new approach to measuring children's economic circumstances. In their project, Dynamics of Economic Disadvantage and Child Health and Development, the investigators focus on the economic trajectory of a child's family, exploring how the income of poor families changes over time, and how turning points in family life, such as unemployment, cohabitation, divorce, illness, and other events, affect family economics and child development. Drs. Lennon and Aber also examine how such health and social programs as cash assistance, food stamps, unemployment insurance, tax credits, Medicaid and the State Children's Health Insurance Program, and others lessen the severity of economic disadvantage. Their work should help identify children at risk due to family circumstances and policies that could reduce risk by helping families withstand economic downturns.
Background
Mary Clare Lennon is associate professor in the department of sociomedical sciences at Columbia's Mailman School of Public Health. Her research interests focus on social and health policy, family economic security, and family and child well-being. Recently, she has been engaged in analyses of health and social policies, including an investigation of how policies may affect family economic security, family relationships, and child health and development. Prior research topics include gender, work and mental health; depression in women on welfare; and the effects of parental work experiences on children. She recently edited Welfare, Work, and Well-Being for the Haworth Medical Press and (with Tom Corbett) co-edited Policy into Action: Implementation Research and Welfare Reform for Urban Institute Press.