Martin Sanchez-Jankowski Ph.D.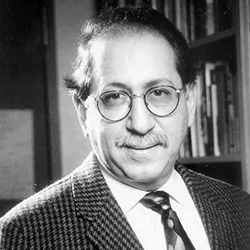 Professor and Director
Center for Urban Ethnography
University of California, Berkeley
Email: sanjan@berkeley.edu Discipline: Sociology Expertise: Violence
Investigator Award
Inter-Ethnic Violence in Inner-City Schools: An Analysis of Its Causes and Consequences as Well as Public Health & Law Enforcement Approaches to Reduce It
Award Year: 1999
Violence among Mexican Americans and African Americans in California inner-city schools has risen in recent years, causing death, injury, destruction of property, and loss of educational time. The project's objectives are to: 1) understand the conditions that precipitate and maintain this violence; 2) identify how it has physically and psychologically affected those who've experienced it; and 3) assess the public health and law enforcement policy approaches for controlling it. Dr. Sanchez-Jankowski relies on intensive fieldwork, using participant observation and in-depth interviewing methods. In analyzing the effectiveness of public health and law enforcement approaches to combating violence, he identifies what aspects of these policies need to be strengthened, changed or eliminated. Results provide health care professionals and policymakers with information about the physical and psychological injuries caused by inter-ethnic violence; the resources that would assist those directly impacted by this violence; and policy initiatives with the best probability for reducing violence.
Background
Martin Sanchez-Jankowski who directs the Center for Urban Ethnography taught at Wellesley College and the University of New Mexico before coming to Berkeley in 1984. He received his B.A. from Western Michigan University, MA from Dalhousie University in Halifax, Nova Scotia, and his Ph.D. for the Massachusetts Institute of Technology in political science and economics. His research has focused on inequality in advanced and developing societies with a particular interest in the sociology of poverty. His early research was on understanding how young Mexican Americans are socialized into the United States political system and the factors that have influence the process. Some of the results of this research are reported in City Bound: Urban Life and Political Attitudes Among Chicano Youth (1986). His later research has been directed toward understanding the social arrangements and behavior of people living in poverty. The first study of this research project was focused on urban gangs and the results were published in Islands in the Street: Gangs and American Urban Society (1991). Subsequent studies have been directed at education, some of the results being reported in a book co-authored with five other Berkeley faculty entitled Inequality By Design: Cracking the Bell Curve Myth (1996); underground economy; social change; and violence. He has finished a book on social change in poverty neighborhoods and is completing book on inter-ethnic violence in poor urban schools. His current field research includes the study of education among the poor, and economic behavior among indigenous people in Fiji.