Lori B. Andrews J.D.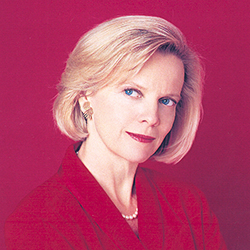 Director of the Institute for Science, Law and Technology
Distinguished Professor of Law
Chicago-Kent College of Law
Illinois Institute of Technology
Email: landrews@kentlaw.iit.edu Discipline: Law Expertise: Technology, Bioethics, Genetics
Investigator Award
The Impact of Gene Patents on the Delivery of Health Care Services
Award Year: 2002
Lori B. Andrews, J.D. has studied a wide range of bioethical issues, such as newborn screening, infertility treatment, cloning, stem cell research, and patent policy. For her Investigator Award project, The Impact of Gene Patents on the Delivery of Health Care Services, Professor Andrews examines how gene patents affect genetic research and the availability, cost, and quality of genetic tests and treatments. She analyzes the extent to which the current patent system encourages or discourages innovation. Professor Andrews assesses the growing number of challenges being mounted against gene patents in courts, legislatures, and administrative agencies, and develops policy proposals to assure that intellectual property rights facilitate appropriate health care.
Background
Lori Andrews is a Distinguished Professor of Law at Chicago-Kent College of Law and director of the Institute for Science, Law and Technology at the Illinois Institute of Technology. She received her B.A. summa cum laude from Yale College and her J.D. from Yale Law School. In Spring 2002, she was a visiting professor at Princeton University. Andrews has been an advisor on genetic and reproductive technology to Congress, foreign governments, and various federal agencies. She chaired the federal Working Group on the Ethical, Legal, and Social Implications of the Human Genome Project. She served as a consultant to the science ministers of twelve countries on the issues of embryo stem cells, gene patents, and DNA banking. She has also advised artists who want to use genetic engineering to become creators with a capital "C" and invent new living species. She has testified in the Senate on gene patenting and is advising the Chicago Historical Society on the ethics of testing Abe Lincoln's DNA. Professor Andrews is the author of ten books and more than one hundred scholarly articles, monographs, and book chapters on subjects including informed consent, medical genetics, and health policy. Her latest books include Genetics: Ethics, Law and Policy (2nd edition, 2006), Body Bazaar: The Market for Human Tissue in the Biotechnology Age (2001, co-authored with Dorothy Nelkin), Future Perfect: Confronting Decisions about Genetics (2001), and The Clone Age: Adventures in the New World of Reproductive Technology (2000). She is the author of a mystery novel about a geneticist, Sequence (2006).