John S. Brekke Ph.D.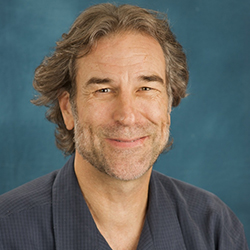 Associate Dean of Research
Frances G. Larson Professor of Social Work Research
University of Southern California
Email: brekke@usc.edu Discipline: Social Work, Health Services Research
Investigator Award
From the Curative Asylum to the Broken System: Understanding Hopes and Realities in Mental Health System Transformation
Award Year: 2009
Based on concepts of personal strength and empowerment, the Recovery Movement has become the major driving force of American mental health policy, and like similar efforts over the last two hundred years, recovery-oriented transformation promises dramatic hope for the care, treatment, and lives of those with severe mental illness. For their Investigator Award project, Joel T. Braslow, M.D., Ph.D., Frances M. O'Malley Chair in Neuroscience History at the University of California, Los Angeles, and John S. Brekke, Ph.D., Frances Larson Professor of Social Work and Associate Dean of Research at the University of Southern California, focus on the California Mental Health Services Act, a massive mental health policy endeavor and the largest effort to date aimed at a statewide recovery-oriented transformation. The investigators will describe the impact of California's mental health reform initiative in Los Angeles County and analyze how state and county policies, clinician practices, and cultural values shape treatment of mental illness. Their project, From the Curative Asylum to the Broken System: Understanding Hopes and Realities in Mental Health System Transformation, will also evaluate how networks of clinics, which provide integrated medical and social services and move patients from higher to lower levels of care as they recover, impact patients' outcomes and experiences. Drs. Braslow and Brekke will integrate the L.A. County experience with lessons learned from the past to examine whether the Recovery Movement provides a sound basis for viable mental health policy or whether alternative approaches hold promise for better meeting the complex needs of people with chronic mental illness. Project findings will help inform policy changes under consideration by states and counties throughout the country.
Background
John S. Brekke is the Frances Larson Professor of Social Work Research, and the Associate Dean of Research at the School of Social Work, University of Southern California. He co-directs the Hamovitch Center for Science in the Human Services. Prior to assuming an academic appointment, Dr. Brekke had clinical positions working with persons diagnosed with severe and persistent mental illness in inpatient and outpatient settings. Clinical experience has informed and shaped his academic and research pursuits. Since 1989, Dr. Brekke has been principal investigator on four longitudinal studies funded by the National Institute of Mental Health, one funded by the Substance Abuse and Mental Health Services Administration, and was awarded a mid-career K-Award by NIMH. His work focuses on the improvement of community-based services for individuals diagnosed with severe mental illness. Dr. Brekke is currently involved in data analysis from three of these NIMH grants. One studies the integration of biological aspects of mental disorder into psychosocial rehabilitation for individuals with schizophrenia, and he is developing biosocial models for understanding the course and outcome of schizophrenia. A second project seeks methods to speed the use of evidence-based practices into community-based treatment for individuals with schizophrenia. The third project uses mixed methods to study the transformation of community-based mental health services at the levels of policy implementation, organizational change, and consumer outcomes. Dr. Brekke publishes widely in mental health journals and has published in the most highly ranked journals in social work, psychology, and psychiatry. A most rewarding aspect of his career has been the extensive interdisciplinary collaborations that have characterized his research activity. Collaborating with investigators from psychology, neuropsychology, psychophysiology, psychiatry, anthropology, sociology, and history has brought intellectual challenge and richness to Dr. Brekke?s work. His current collaboration with Dr. Braslow provides the foundation for this RWJ-sponsored project on mental health system transformation. When multiple perspectives and intellectual traditions are brought together to tackle a problem, navigating the fine line between conceptual chaos and productive synergy is what has marked Dr. Brekke?s approach to science.