Jean Rhodes Ph.D.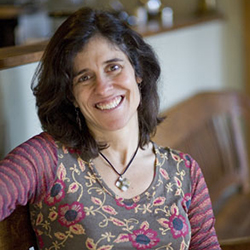 Director of the Center for Evidence-Based Mentoring
Frank L. Boyden Professor of Psychology
University of Massachusetts, Boston
Email: jean.rhodes@umb.edu Discipline: Psychology Expertise: Consequences of conflicts, disasters, mass traumas, Mental Health, Adolescent Health, Health Outcomes
Investigator Award
Long Term Resilience and Recovery from Disasters
Award Year: 2013
Despite the regular occurrence of large scale natural disasters such as hurricanes, earthquakes and tornadoes, evidence based policy recommendations for maximizing long term resilience and recovery has been thin. Research on large scale disasters has suffered from three problems—a lack of pre-disaster data, the short term focus of most studies that end soon after the initial impact, and a focus on the recovery of the place where the disaster occurred, rather than on the recovery of the people who experienced the disaster; wherever they may be. The RISK study—Resilience of Survivors in Hurricane Katrina is a longitudinal study of a vulnerable population—1,019 largely female African American poor people in New Orleans. They were part of a study of community college students that began a year before Hurricane Katrina. We had two waves of pre-disaster data on physical and mental health, social support, social trust, socioeconomic status and geo-coded neighborhood indicators. With support from NSF and NIH we relocated the participants and have surveyed them in 2006 and again in 2009-2010, back in New Orleans and in the 31 different states where they now lived. Our overall aim in this proposed three year project is to understand the mechanisms by which disasters affect the mental and physical health of vulnerable populations over the long-term, as well as how policy interventions can prevent resource loss and promote recovery. We seek funding to analyze our longitudinal physical and mental health data and to write a book and short policy briefs synthesizing our study and drawing out the implications for disaster and health care policy. We seek to identify the ways in which local, state and federal policy responses, as well as decisions made by private employers and non profits, can lessen the long term negative health impacts of disaster and displacement and can promote long term recovery and resilience.
Background
Jean Rhodes is the Frank L. Boyden Professor of Psychology and the director of the Center for Evidence-Based Mentoring at the University of Massachusetts, Boston. Dr. Rhodes completed her Ph.D. in clinical psychology at DePaul University and her a clinical internship training at University of Chicago School of Medicine before joining the psychology department at the University of Illinois Champaign-Urbana. She remained on the faculty at Illinois for 10 years before joining the psychology department of UMB in 2000. Her interests include the health effects of natural disasters, mentoring relationships, risk and protective factors in adolescent and young adult development, and the bridging of research, practice, and policy. Dr. Rhodes is a Fellow in the American Psychological Association and the Society for Research and Community Action, and was a Distinguished Fellow of the William T. Grant Foundation. From 2002 through 2012, Dr. Rhodes was a member of the MacArthur Foundation Research Networks on transitions to adulthood. She is currently a member of the MacArthur Foundation Research Network on Connected Learning. Rhodes is Chair of the Research and Policy Council of the National Mentoring Partnership and sits on the Advisory Boards of many youth serving and policy organizations.