J.B. Silvers Ph.D.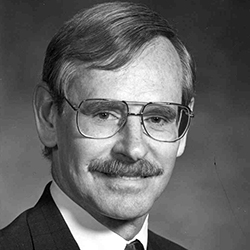 John R. Mannix Medical Mutual of Ohio Professor of Health Care Finance
Professor in the Department of Banking and Finance
Case Western Reserve University
Email: j.silvers@case.edu Discipline: Economics Expertise: Competition / Markets
Investigator Award
Health Policy and the Creation, Distribution and Destruction of Value in the Changing Health Care Market
Award Year: 1995
Dr. Silvers seeks to better understand what is happening and why in the changing health care environment by following the dollars. He: 1) identifies critical ownership and capital transactions in health care (sales, mergers, and discontinuance of operations); 2) estimates resulting changes in economic value; and 3) assesses the underlying environmental and policy drivers behind industry restructuring. Value-changing transactions are identified by screening private credit reports for health care organizations and utilizing public data of large for-profit firms. Qualifying hospitals, physician practices, nursing homes, home health organizations and HMOs located in four target states are compared with a control group for statistical characteristics, resulting changes in gross economic value, and apparent linkages to environmental and health policy factors. In a refined analysis of market value, selected firms are studied through their public filings and interviews with key executives. Case studies are developed on representative entities in each sector and target state.
Background
J.B. Silvers is the John R. Mannix Medical Mutual of Ohio Professor of Health Care Finance and a professor in the department of banking and finance at the Weatherhead School of Management. He also serves as faculty director of the Health Systems Management Center and holds a joint appointment in the Case School of Medicine. His research in the areas of financial management and health services has been published in the Journal of Finance, the Journal of the American Medical Association, Health Services Research and numerous other publications. He is currently working on a third multi-year NIH-funded study of the growth hormone market. Professor Silvers currently serves on the board of the Joint Commission on Accreditation of Healthcare Organizations (JCAHO) and their finance and audit committee, Nursing Advisory Council and Work Group on Quality & Payment Alignment (Vice Chair). Formerly he served as a Commissioner on the Prospective Payment Assessment Commission (ProPAC, the predecessor of MedPAC), as well as other state and federal commissions. He also has been CEO of a health plan and Senior Associate Dean of the Weatherhead School of Management. Silvers holds degrees in engineering and industrial management from Purdue and a Ph.D. in finance from Stanford University.