Jason Corburn Ph.D., M.C.P.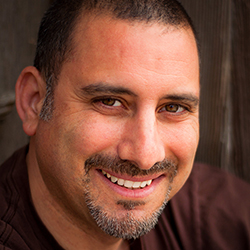 Director of the Institute of Urban and Regional Development, Center for Global Healthy Cities
Associate Professor
Department of City and Regional Planning
University of California, Berkeley
Email: jcorburn@berkeley.edu Discipline: Public Policy, Urban Planning
Investigator Award
Toward the Healthy City: Urban Planning and Policy for Healthy People and Places
Award Year: 2007
Although the fields of urban planning and public health worked together in the 19th century to improve the health and well-being of poor American city dwellers, today's urban land-use decisions are no longer driven by public health and social justice concerns. Jason Corburn, Ph.D., is interested in how the two fields might be reconnected to encourage the development of healthier and more just cities. He examines common urban challenges, including health disparities, declines in affordable housing, residential segregation, and unequal access among neighborhoods to transit, open space, and quality food markets. Through case studies of policy innovations in the San Francisco Bay area, where urban planners, public health and community organizations are beginning to work together, Corburn explores how a population health approach might be integrated into land-use decisions through policy processes such as health impact assessment. His project, Toward the Healthy City: Urban Planning and Policy for Healthy People and Places, aims to change views on the connections between public health and urban design, to identify the policy levers that contribute to innovation, and to provide insights for how similar policies can be used in other cities and states.
Background
Jason Corburn is an associate professor in the Department of City and Regional Planning and directs both the Institute of Urban and Regional Development and the Center for Global Healthy Cities at the University of California, Berkeley. His research focuses on the links between environmental health and social justice in cities, notions of expertise in science-based policy making, and the role of local knowledge in addressing environmental and public health problems. Jason's research explores how historic and contemporary urban policies and land-use decisions have shaped the spatial distribution of health disparities and how action research involving community-based organizations can promote greater health equity in cities and across metropolitan regions. Dr. Corburn also assists government agencies and community groups design, conduct and evaluate Health Impact Assessments that analyze the economic, social and environmental impacts of development projects and public policies. He is a member of the National Academy of Sciences' Workgroup on Citizen Engagement in Health Emergency Planning, a recipient of the National Environmental Leadership Program Award and was formerly a senior planner with the New York City Department of Environmental Protection. Dr. Corburn's new book is titled, Toward the Healthy City: People, Places, and the Politics of Urban Planning, (MIT Press 2009). An earlier book, Street Science: Community Knowledge and Environmental Health Justice (MIT Press 2005) won the 2007 Paul Davidoff Best Book Award from the Association of Collegiate Schools of Planning. Professor Corburn has held academic appointments at Columbia University and Hunter College, City University of New York. He received a Ph.D. in Urban Environmental Planning (2002) and a Masters in City Planning (1996) from MIT and a B.A. in Politics (1992) from Brandeis University.