James C. Robinson Ph.D.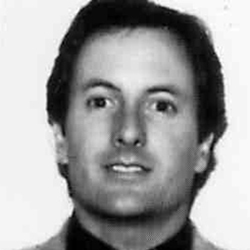 Director of the Berkeley Center for Health Technology
Head of the Division of Health Policy & Management
Leonard D. Schaeffer Professor of Health Economics
University of California, Berkeley
Email: james.robinson@berkeley.edu Discipline: Economics Expertise: Competition / Markets, Insurance, Organization of Care, Physician Practice Arrangements
Investigator Award
An Institutional Economics of Health Care System Integration
Award Year: 1993
This project results in a conceptual framework for understanding the transformation of the health care delivery system from a fragmented cottage industry to a competitive market of integrated delivery systems. Detailed case studies of the leading health care organizations in California are developed with emphasis placed on the evolving relationships between primary care physicians, specialists, and hospitals. The strengths and weaknesses of alternative methods of coordination for each type of provider and facility including unified ownership, joint ventures, complex contracting, and arms-length purchasing are evaluated. Particular attention is given to financial and non-financial incentives pioneered by integrated delivery systems to promote cost-consciousness and continuous quality improvement by physicians. The study builds on the core concepts of new institutional economics including principal-agent models and transactions cost economics and applies them to the health care sector.
Background
James C. Robinson is the Leonard D. Schaeffer Professor of Health Economics, director of the Berkley Center for Health Technology and head of the Division of Health Policy and Management at the University of California, Berkeley. Previously, he was editor-in-chief of Health Affairs, the policy journal of the health sphere. His research focuses on medical groups, hospital systems, health insurance, health care consumerism, and capital finance. Dr. Robinson has published over 75 papers in peer-reviewed journals and two books through the University of California Press. Professor Robinson is a member of the board of directors of the Integrated HealthCare Association.