James A. Morone Ph.D.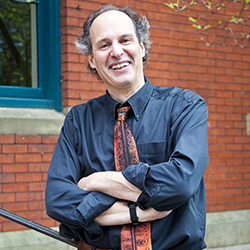 Director of the A. Alfred Taubman Center for American Politics and Policy
Professor
Department of Political Science
Brown University
Email: james_morone@brown.edu Discipline: Political Science Expertise: Politics and Policymaking
Investigator Award
Moralism, Politics, and the Construction of Health Policy
Award Year: 1994
Dr. Morone investigates how morality influences health politics and policy. He: 1) designs a model that suggests how the political process changes when actors define policy questions in moral terms - e.g., irresponsible behavior or undeserving beneficiaries; 2) applies this analytic framework to six major health policy issues; and 3) contributes to health policy by explaining the latent moral politics that underlie contemporary approaches and programs. The study focuses on illegal drugs, alcohol, tobacco, AIDS, universal health care coverage, and teen pregnancy. Using an historical approach, it shows how popular images of vice and virtue influence each issue and draws lessons across policy areas generally studied in isolation. Particular emphasis is placed on several themes including: the issue of race and the use of moral politics as a coded way to inject racial bias into health policy debates; variations on the question of education and treatment versus prohibition and punishment; and the role of stigma and stereotyping in the politics of health policy.
Investigator Award
Health Care and the American Presidency
Award Year: 2002
For their Investigator Award project, David Blumenthal, M.D., M.P.P. and co-principal investigator James A. Morone, Ph.D. take on the modern American Presidency. In their study, Health Care and the American Presidency, they examine how the actions or inaction of each President from Franklin D. Roosevelt to George W. Bush have influenced the formulation and implementation of health policy in the United States. Using a variety of research techniques and models, Drs. Blumenthal and Morone expect to provide insights into the involvement of presidents in health policy issues and their role in the policymaking process. Their work should contribute to our understanding of the policy process and inform the activities of presidents, their staffs, other government officials, and stakeholders.
Background
James Morone is a professor of political science at Brown University and director of the A. Alfred Taubman Center for American Politics and Policy. He grew up in Rio de Janeiro and New York, received his B.A. from Middlebury College and his Ph.D. at the University of Chicago. Morone has been on the faculty of The University of Chicago, Yale University, and the University of Bremen. The Brown University classes of 1993, 1999 and 2001 voted him the Barrett Hazeltine Citation as the teacher that most inspired them. Morone is the author of Hellfire Nation: The Politics of Sin in American History (Yale University Press, 2003). Hellfire Nation was named book of the month by the History News Network. Morone's Democratic Wish: Popular Participation and the Limits of American Government (1990, 1998) won the American Political Science Association's 1991 Gladys Kammerer Award for the best book in the United States and was named a "notable book of 1991" by the New York Times. Morone co-edited The Politics of Health Care Reform (Duke University Press, 1994), Health Care Policy in the USA and Germany (NOMOS Verlang, 1996) and, Healthy, Wealthy and Fair (Oxford University Press, 2004). He has written more than one hundred essays on politics, history, and health care policy. Morone is past president of the New England Political Science Association and of the Politics and History section of the American Political Science Association. Morone has testified before Congress numerous times. He was a member (and recording secretary) of Governor Mario Cuomo's task force on Universal Health Care for all New Yorkers (UNY*CARE) and a member of the National Academy of Science Committee on the Social and Ethical Impacts of Developments in Biomedicine. Morone is a founding member of the health section of the National Academy of Social Insurance.