J. Lawrence Aber Ph.D.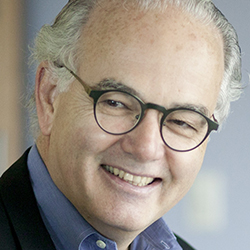 Wilner Family Professor
Department of Applied Psychology and Public Policy
New York University
Email: lawrence.aber@nyu.edu Discipline: Psychology, Public Policy Expertise: Child Health, Mental Health, Disparities
Investigator Award
Dynamics of Economic Disadvantage and Child Health Development
Award Year: 2002
Poverty takes its toll on health and development during childhood as well as in future life. Mary Clare Lennon, Ph.D. and J. Lawrence Aber, Ph.D. offer a new approach to measuring children's economic circumstances. In their project, Dynamics of Economic Disadvantage and Child Health and Development, the investigators focus on the economic trajectory of a child's family, exploring how the income of poor families changes over time, and how turning points in family life, such as unemployment, cohabitation, divorce, illness, and other events, affect family economics and child development. Drs. Lennon and Aber also examine how such health and social programs as cash assistance, food stamps, unemployment insurance, tax credits, Medicaid and the State Children's Health Insurance Program, and others lessen the severity of economic disadvantage. Their work should help identify children at risk due to family circumstances and policies that could reduce risk by helping families withstand economic downturns.
Background
Lawrence Aber is the Wilner Family Professor of Applied Psychology and Public Policy at the Steinhardt School of Culture, Education, and Human Development at New York University, where he also serves as Board Chair of its Institute for Human Development and Contextual Change. Dr. Aber earned his Ph.D. from Yale University and an A.B. from Harvard University. He previously taught at Barnard College, Columbia University and at the Mailman School of Public Health at Columbia University, where he also directed the National Center for Children in Poverty. He is an internationally recognized expert in child development and social policy and recently has co-edited Neighborhood Poverty: Context and Consequences for Children (1997, Russell Sage Foundation), Assessing the Impact of September 11th 2001 on Children Youth and Parents: Lessons for Applied Developmental Science (2004, Erlbaum) and Child Development and Social Policy: Knowledge for Action (2006, APA Publications). His basic research examines the influence of poverty and violence, at the family and community levels, on the social, emotional, behavioral, cognitive and academic development of children and youth. Dr. Aber also designs and conducts rigorous evaluations of innovative programs and policies for children, youth and families, such as violence prevention, literacy development, welfare reform and comprehensive services initiatives. He has been a recipient of a William T. Grant Faculty Scholar award as well as a Visiting Scholar award from the Russell Sage Foundation. Dr. Aber testifies frequently before Congress, state legislatures and other deliberative policy forums. The media, public officials, private foundations and leading non-profit organizations also frequently seek his opinion or advice about pressing matters concerning child and family well-being. In 2006, Dr. Aber was appointed by the Mayor of New York City to the Commission for Economic Opportunity, a new initiative to help reduce poverty and increase economic opportunity in New York City. He is also an Honorary Fellow of the Institute for Families and Society, Birkbeck College, University of London; a Board Director of the Children's Institute, University of Cape Town, South Africa; Chair of the Board of Directors of the Forum for Youth Investment in Washington, D.C.; and Board Member of the William T. Grant Foundation.