Eugene R. Declercq Ph.D.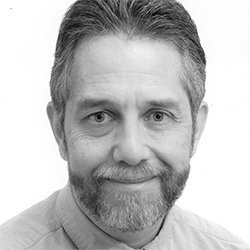 Assistant Dean for Doctoral Education
Professor of Maternal and Child Health
Boston University
Email: declercq@bu.edu Discipline: Political Science, Public Health Expertise: Women's Health
Investigator Award
Public Interest and Private Policy: The Cesarean Imperative in U.S. Maternity Care
Award Year: 2004
In 2003, cesarean sections accounted for 27.6 percent of all births in the U.S. - the highest rate yet recorded in America and higher than rates in most other industrialized countries. Eugene R. Declercq, Ph.D. uses cesarean sections as a case study to address broader policy questions common to the U.S. health care system: overuse of a costly surgical procedure, disparities in terms of who receives the procedure, the impact of evidence in changing medical practice, the impact of physician fear of malpractice lawsuits, the role of consumers and other interest groups in shaping health care policy and practice, and the role of government in financing quality care and containing costs. Dr. Declercq's project, Public Interest and Private Policy: The Cesarean Imperative in U.S. Maternity Care, examines trends in cesarean births, outcomes of elective cesareans, women's attitudes toward maternity care, the views of obstetricians, the debate over malpractice reform, and the role of government initiatives. His work aims to influence maternity care practice and shed light more generally on health care policymaking in America.
Background
Eugene R. Declercq is professor of maternal and child health and Assistant Dean for Doctoral Education at Boston University School of Public Health. He combines formal training in political science with his almost twenty years of experience as a certified childbirth educator to examine policy and practice around childbirth in the US and abroad. The most recent example is his current research examining cesarean section in the US as part of his work as an RWJF Investigator Award. He has served as lead author of two national studies of women's experiences in childbirth entitled Listening to Mothers. He's also been active in a variety of public health projects in his hometown of Lawrence, Massachusetts, including immunization and lead poisoning prevention efforts and is currently involved in a community-wide oral health campaign that includes the development of a dental clinic. He has authored two editions of the report, The Health of the Merrimack Valley, which examined health status in 24 Massachusetts communities. As an educator, he is a past president of the Association of Teachers of Maternal and Child Health and has been a recipient of the Norman Scotch Award for outstanding teaching at BUSPH. He currently serves as the BUSPH Assistant Dean for Doctoral Education, directing a collaborative effort that led to a new Doctor of Public Health (Dr.P.H.) Program at BUSPH. He also serves on the Steering Committee for the Dr.P.H. Subcommittee of the Association of Schools of Public Health.