Eric M. Patashnik Ph.D., M.P.P.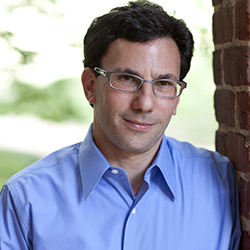 Julis-Rabinowitz Professor of Public Policy
Director of the Public Policy Program
Professor of Political Science
Brown University
Email: eric_patashnik@brown.edu Discipline: Political Science Expertise: Politics and Policymaking, Social Security
Investigator Award
Inadequate Medical Evidence: Political Incentives and the Prospects for Sustainable Reform
Award Year: 2008
The effectiveness of many medical treatments and procedures remains unknown, despite concerns that the United States spends too much on ineffective care. Why has the federal government invested so very little in rigorous effectiveness research up to now? Co-PIs Alan S. Gerber, Ph.D. and Eric M. Patashnik, Ph.D., M.P.P. believe that the answer lies in the incentives built into our political system. Their project, Inadequate Medical Evidence: Political Incentives and the Prospects for Sustainable Reform, explores the lack of a strong policy response to the need for medical evidence. Drs. Gerber and Patashnik consider a range of factors, including the influence of health care providers and other special interests, lack of policy initiative, insufficient federal agency capacity, the limits of patient advocacy, and the silence of the wealthy and powerful. Results should provide fresh insights into the opportunities and challenges that emerge as the Obama Administration adopts comparative effectiveness research as a strategy for controlling U.S. health care spending by reducing ineffective care.
Background
Eric M. Patashnik is the Julis-Rabinowitz Professor of Public Policy, Professor of Political Science, and Incoming Director of the Public Policy Program at Brown University. He is also a nonresident senior fellow at the Brookings Institution. His most recent book is Reforms at Risk: What Happens After Major Policy Changes Are Enacted (Princeton University Press, 2008). Patashnik is also the author of Putting Trust in the U.S. Budget: Federal Trust Funds and the Politics of Commitment (Cambridge University Press, 2000) and co-editor (with Alan S. Gerber) of Promoting the General Welfare: New Perspectives on Government Performance (Brookings Institution Press, 2006). His essays have appeared in journals such as Political Science Quarterly, Governance, Social Service Review, and Journal of Health Politics, Policy & Law. In addition to the RWJF Investigators Award, Patashnik has received research grants from Smith Richardson and several other foundations. He served as associate dean of the Batten School of Leadership and Public Policy at the University of Virginia between 2009 and 2012. Professor Patashnik joined the University of Virginia faculty in 2002 after serving as an assistant professor in the School of Public Affairs at UCLA and in the department of political science at Yale University. He holds a Ph.D. in political science and an M.P.P. from University of California, Berkeley and graduated with a B.A. in economics and history from the University of Virginia.