Edward Yelin Ph.D.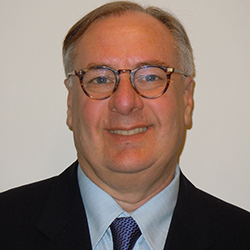 Emeritus Professor, Medicine and Health Policy
University of California, San Francisco
Email: ed.yelin@ucsf.edu Discipline: Health Services Research, Health/Social/Public Policy Expertise: Health Care Inequalities, Health Outcomes, Health Services Research, Disparities
Investigator Award
Consigned to Illness: Individual and Community Models of Socioeconomic Status and Health
Award Year: 2013
The observation that persons of low socioeconomic status (SES) experience poorer health outcomes has been an important focus of research and health policy for several decades, but the gap has not narrowed during this time. The purpose of the Investigator Award is to conduct research to understand how individual- and community-level SES affect health care and long-term outcomes to improve the specificity of policies to address this issue. The research project takes advantage of a large-scale national study of 1,300 persons with a severe autoimmune disease, systemic lupus erythematosus (SLE), who have been followed for 15 years in the Lupus Outcomes Study (LOS). The LOS includes data from genetic and traditional laboratory assays, annual structured interviews, and information about participants' communities. The research will involve quantitative analysis of LOS data to study the relationship among individual- and community-level SES, health care, and long-term outcomes, as well as qualitative analysis of key informant interviews and focus groups to understand why some individuals of low SES are able to defy the odds of poor outcomes and some communities with large concentrations of the poor are able to help their residents buffer the effects of low SES. The LOS data permit an investigation of the potential impact of intervening at various points on a continuum from the sub-cellular level of the individual to the community at large, and also allow intensive study of severe medical condition debates in the policy community about the appropriate locus for initiatives to reduce disparities. The product of this work will be a series of medical and social science publications, plus a book, tentatively titled, Consigned to Illness, that will describe the overriding strength of individual- and community-level SES in health outcomes, as well as outline policy initiatives that may limit their effect.
Background
Dr. Yelin is Emeritus Professor of Medicine and Health Policy at UCSF and has been on the faculty since 1980. His research has emphasized health policy issues related to chronic disease, including the causes and consequences of work disability, the role of changes in the health care system in access to care, and the sources of disparities by race/ethnicity and socioeconomic status in outcomes of severe autoimmune diseases. His research has been continuously funded by NIH and AHRQ since 1980. Since 2005, he has been the Principal Investigator of the NIAMS-funded Multidisciplinary Clinical Research Center focused on disparities by race/ethnicity and socioeconomic status in outcomes. In addition, Dr. Yelin is Vice Chair of the California Health Benefits Review Program (CHBRP) and Director of the Medical Effectiveness Center of CHBRP. CHBRP provides analysis of proposed health mandate laws for the State Legislation. Dr. Yelin has received numerous awards for his research and, in 1999, was elected to membership in the National Academy of Social Insurance. In 2013, he was awarded the Harold S. Luft Award in Mentorship in Health Services and Health Policy at UCSF. He is the author of more than 250 peer-reviewed articles and another 100 chapters, books, and professional reports.