Dennis P. Scanlon Ph.D.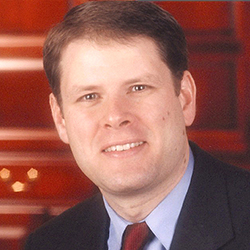 Director of the Center for Health Care and Policy Research
Professor of Health Policy and Administration
Pennsylvania State University
Email: dxs62@psu.edu Discipline: Economics, Health Services Research Expertise: Health Outcomes, Health Services Research, Insurance, Managed Care, Health Economics, Quality of Care, Purchasing Coalitions
Investigator Award
Can Private Purchasers Cross the Quality Chasm? Learning from the Leaders
Award Year: 2002
Recent reports by the Institute of Medicine identify serious problems with the quality of health care delivery in America and look to public and private purchasers as catalysts for change. Dennis P. Scanlon, Ph.D. is interested in the extent to which private purchasers can stimulate major improvements in health care quality. His project, Can Private Purchasers Cross the Quality Chasm? Learning from the Leaders, examines the efforts of the Leapfrog Group, the National Business Coalition on Health's V8 group, the Midwest Business Group on Health, and several large corporate purchasers. All are engaged in purchasing initiatives that aim to foster market-based approaches to improving provider performance and delivering better and safer care to patients. By studying the leaders, Dr. Scanlon seeks to discover to what degree their efforts are achieving significant improvements in quality and whether alternative policy approaches are needed.
Background
Dennis Scanlon is a professor of health policy and administration and director of the Center for Health Care and Policy Research at Pennsylvania State University. He serves as principal investigator for the Robert Wood Johnson Foundation's Aligning Forces for Quality evaluation. His research interests focus on health systems improvement, including understanding the role of information, incentives, and individual and organizational behavior change for improving health care outcomes. Scanlon also serves on the editorial board of several journals, including Health Services Research, Medical Care Research and Review, American Journal of Managed Care and International Scholarly Research Network Public Health. In 2002, he received the John D. Thompson Prize for Young Investigators, given annually by the Association of University Programs in Health Administration to an outstanding young investigator in the field of health services research and also was awarded the Robert Wood Johnson Foundation's Investigator in Health Policy Research Award. Scanlon earned a master's degree in economics from the University of Pittsburgh and a doctorate in health services organization and policy from the University of Michigan. In addition to his research activities, he is also the professor in charge of the doctoral program in Health Policy and Administration. Dr. Scanlon is widely published in a variety of topics in the health services field with more than 70 peer reviewed journal articles, book chapters, and research briefs.