David B. Smith Ph.D.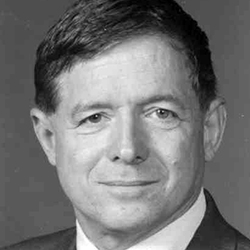 Research Professor
Department of Health Management and Policy
Drexel University School of Public Health
Email: dbs36@drexel.edu Discipline: Social Psychology Expertise: Health Care Inequalities, Organization of Care
Investigator Award
The Racial Segregation of Health Care in the United States: Assessing the Legacy, Impact and Remedies
Award Year: 1994
This project ties together the history of racial segregation and discrimination in health care and efforts to end it through litigation and regulation. A history of racial segregation in health care and insights into the impacts of discrimination on discrepancies in access and outcomes is presented. Dr. Smith provides two illustrative case studies. One describes the patterns of use of maternity services in a metropolitan area. Another describes the problems in assuring nursing home compliance with the Civil Rights Act. Dr. Smith assesses current organizational, methodological and data gaps associated with enforcing compliance with Title VI of the Civil Rights Act through the courts and regulatory agencies. He also addresses possible approaches, through regulatory and health care reform, for responding to continuing discrepancies and segregation in more subtle forms. Results focus on the need for policy interventions to monitor bias and ensure that changes in the delivery system do not institutionalize patterns of discrimination.
Background
David Barton Smith is Research Professor in the Center for Health Equality and the Department of Health Management and Policy (and Emeritus Professor in the Risk, Insurance and Healthcare Management Department in the Fox School of Business and Management at Temple University). He has previously held faculty positions at the Cornell Graduate School of Management and the Department of Community Medicine at the University of Rochester. He has also served as an IPA fellow in the Office of Research and Policy at CMS. Professor Smith received his Ph.D. in health services research from The University of Michigan. He was awarded a 1995 Robert Wood Johnson Health Policy Research Investigator Award for research on the history and legacy of the racial segregation of health care and continues to do research, write and give lectures on this topic at medical and law schools across the country. He is the author or co-author of five books on the organization of health services, the most recent being, Health Care Divided: Race and Healing a Nation (The University of Michigan Press 1999), and Reinventing Care: Assisted Living in New York City (Vanderbilt University Press 2003). The latter book propelled legislative reform in the regulation of assisted living in New York State. He is also author of Long Term Care in Transition: the Regulation of Nursing Homes (Health Administration Press 1981) that helped initiate quality of care reforms in that decade. Professor Smith has also authored or co-authored more than thirty-five health service research related journal articles. In addition, he has served as a consultant in more than twenty community health assessment and health improvement projects with hospitals systems and community coalitions in all regions of the nation.