David Lowery Ph.D.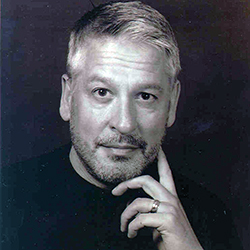 Professor
Department of Political Science
Pennsylvania State University
Email: dll36@psu.edu Discipline: Political Science Expertise: Politics and Policymaking, Interest Groups
Investigator Award
Against All Odds: Health Care Reform in the States
Award Year: 2002
Over the past several years, the federal government and many states have considered ways to address insurance coverage gaps, prescription drug coverage, and problems with managed care. While most federal reform attempts to date have been thwarted, many more reforms have passed in the states. Virginia Gray, Ph.D. and David Lowery, Ph.D. focus on interest groups in their project, Against All Odds: Health Care Reform in the States. Drs. Gray and Lowery examine why interest groups have been less effective at blocking health care reform at the state level than in Congress, and why many but not all states have been reformers. By looking at interest group structure in each of the 50 states and how they vary, Drs. Gray and Lowery expect to provide insights into the role that interest organizations play in the health policymaking process.
Background
David Lowery is a professor at Pensylvania State University. Previously, he was the Thomas J. Pearsall Professor of the Department of Political Science at the University of North Carolina at Chapel Hill and a professor at the University of Leiden in the Netherlands. Dr. Lowery received a B.A. from St. Anselm College in 1974, an M.P.A. from the University of Rhode Island in 1976, an M.A. from Michigan State University in 1977, and a Ph.D. from Michigan State University in 1981. While in graduate school, Dr. Lowery worked as a policy analyst in the Michigan Department of Treasury and was Chief Legislative Aide to the House Committee on Taxation in the Michigan Legislature. Dr. Lowery taught at the University of Kentucky from 1979 to 1986, when he came to UNC. Dr. Lowery teaches and conducts research on the politics of interest representation, state and local politics, bureaucratic politics, and tax and spending policy. He has authored a number of papers on these and other topics that have appeared in such professional journals as the American Political Science Review, the American Journal of Political Science, and the Journal of Politics. The latest of the three books he has co-authored is The Population Ecology of Interest Representation: Lobbying Communities in the American States (1996). Dr. Lowery was chair of the UNC Department of Political Science from 1990 to 1995 and editor of the Journal of Politics from 1997 to 2001.