Cynthia A. Connolly Ph.D., R.N., P.N.P.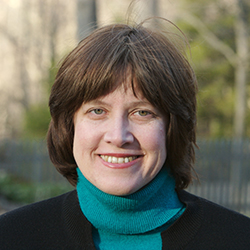 Associate Professor
Department of Nursing
University of Pennsylvania
Email: cac1@nursing.upenn.edu Discipline: Nursing, History
Investigator Award
A Prescription for a Healthy Childhood: A History of Children and Pharmaceuticals in the United States
Award Year: 2009
The growing use of pharmaceuticals in children raises complex and troubling policy issues. How can we conduct research on safety and efficacy, ensure patient safety, provide access to promising treatments, and encourage private sector innovation and product development, all the while protecting children? Cynthia A. Connolly, Ph.D., R.N., P.N.P., an associate professor of nursing at the University of Pennsylvania, probes the many dimensions of this dilemma through a historical lens. Her project, A Prescription for Healthy Childhood: A History of Children and Pharmaceuticals in the United States, addresses four major health policy issues: how beliefs about children and their place in American society informed policy debates surrounding pharmaceuticals for children; how stakeholders have responded to debates about use, testing, advertising, and regulation of pharmaceuticals for children; how ideas about children's best interests shifted over time and shaped health policy; and how politics and legislative and regulatory choices led to reforms with both intended and unintended consequences. Dr. Connolly's findings will shed light on current controversies such as the escalating use of behavioral drugs in children, off-label prescribing of anti-depressants, use of over-the-counter products, and the appropriate role of drug studies on children to ensure safety and efficacy. Her research should help expand our understanding of the costs, benefits, risks, coverage, and access issues associated with children's pharmaceuticals.
Background
Historian and pediatric nurse Cynthia Connolly is an associate professor at the University of Pennsylvania School of Nursing where she also holds fellowships at the Barbara Bates Center for the Study of the History of Nursing, Leonard Davis Institute of Health Economics, and Field Center for Children?s Policy, Practice, and Research. Previously she was on faculty at the Yale University School of Nursing and the History of Medicine program at the Yale University Medical School. She earned her Ph.D. from the University of Pennsylvania School of Nursing where she also completed a Bachelors degree. She received a Masters degree in the Primary Care and School Health nurse practitioner programs at the University of Rochester. Dr. Connolly also completed two years of postdoctoral training at Columbia University?s Mailman School of Public Health?s History of Public Health and Medicine program. Her postdoctoral training was enhanced by a fellowship on Capitol Hill in the office of Senator Paul Wellstone. Dr. Connolly?s research analyzes the forces that have shaped children?s health care delivery and family policy in the United States. Her first book, Saving Sickly Children: The Tuberculosis Preventorium in American Life, 1909?1970, received an award from the American Association for the History of Nursing and was supported by numerous research grants, including a Scholarly Award in Biomedicine and Health from the National Library of Medicine.