Charles L. Bosk Ph.D.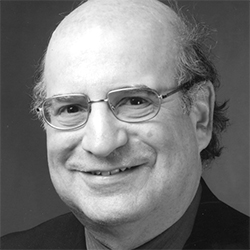 Professor of Sociology
Senior Fellow, Leonard Davis Institute of Health Economics
University of Pennsylvania
Email: cbosk@sas.upenn.edu Discipline: Sociology Expertise: Organization of Care, Patient Safety, Academic Medical Centers
Investigator Award
Restarting a Stalled Policy Revolution: Patient Safety, System Error and Professional Responsibility
Award Year: 2005
The numbers were shocking: As many as 98,000 people die each year in America from medical errors. That was the attention-grabbing statistic from a groundbreaking 1999 Institute of Medicine report, To Err is Human: Building a Safer Health Care System. In the aftermath of the study, most assumed change would be swift and sure. But more than six years later, progress in reducing medical errors remains elusive, which has inspired Charles L. Bosk, Ph.D. to probe the disconnect between safety theory and safety practices in the American medical system. His project, Restarting a Stalled Policy Revolution: Patient Safety, System Error, and Professional Responsibility, considers what it will take to translate safety policies developed in academic medical centers into tangible practices at the patient's bedside. Bosk's 1979 book, Forgive and Remember: Managing Medical Failure, remains highly regarded as a definitive analysis of medical ethics and physician culture. His latest project will consider, among other things, how the "systems approach" to dealing with medical errors jibes with the physician's traditional emphasis on individual autonomy and responsibility. Bosk's insights will help identify those interventions for reducing medical errors that are most likely to succeed.
Background
Charles L. Bosk is professor of sociology and anesthesiology and critical care at the University of Pennsylvania. He is a fellow of The Hastings Center and in 2013 was recipient of the Leo G. Reeder Award from Medical Sociology Section of the American Sociological Association for distinguished contributions to Medical Sociology. He was elected to the Institute of Medicine in 2013. He is the author of Forgive and Remember (University of Chicago Press, 2nd edition 2003) and All God's Mistakes: Genetic Counseling in a Pediatric Hospital (University Of Chicago Press, 1992). His most recent book, What Would You Do? Juggling Bioethics and Ethnography (University of Chicago Press 2006), is a series of case studies that explore how moral authority is constructed and legitimated in American society, and how that authority influences the choice of which issues are put on the public agenda, and which solutions receive consideration as "reasonable."
Dr. Bosk is currently the Principal Investigator with Dr. Peter Pronovost of Johns Hopkins and Dr. Clifford Ko of the American College of Surgeons in an AHRQ-funded national initiative to reduce Surgical Site Infections. Dr. Bosk received his B.A. from Wesleyan University and his Ph.D. from the University of Chicago.
Honor Description
Leo G. Reeder Award, American Sociological Association, 2013; Member, Institute of Medicine, 2013