Celeste Watkins-Hayes Ph.D.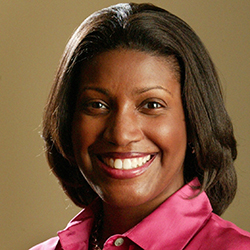 Chair of the Department of African American Studies
Associate Professor
Northwestern University
Email: c-watkins@northwestern.edu Discipline: Sociology, African American Studies Expertise: AIDS, Urban Health, Women's Health, Gender Issues
Investigator Award
Health, Hardship, and Renewal: Economic Strategies among Black Women Living with HIV/AIDS
Award Year: 2008
People with HIV are living longer than ever before, giving us a new window on chronic illness and economic hardship. How do poor and working-class black women with HIV continue to make ends meet and take care of themselves as their disease progresses? Celeste Watkins-Hayes, Ph.D. collects the first longitudinal ethnographic data to study the economic and social survival strategies these women use to get by. In her project, Health, Hardship, and Renewal: Economic Survival Strategies among Black Women Living with HIV, Dr. Watkins-Hayes examines employment opportunities and barriers, disability benefits, access to a complicated array of public services and providers, help from family and friends, and other informal sources of support. She also investigates how survival efforts might promote or undermine the health and well being of disadvantaged black women with HIV, and whether they are at increased risk of becoming homeless, engaging in prostitution or drug dealing, or being exposed to other infectious diseases. Research findings should help advance our understanding of the economic and social challenges that women coping with HIV/AIDS must face.
Background
Celeste Watkins-Hayes is an associate professor of African American studies and sociology at Northwestern University and currently serves as chair of the Department of African American Studies. In addition to her faculty appointment, Watkins-Hayes is a faculty fellow at Northwestern's Institute for Policy Research and Cells to Society (C2S): The Center on Social Disparities and Health. From 2004-2009, she was a visiting summer fellow at the Center for AIDS Prevention Studies at UC, San Francisco. Her research focuses on urban poverty; social policy; HIV/AIDS; formal organizations (non-profit and government); and race, class, and gender. She has published articles in journals and volumes including Social Problems, the Harvard Journal of African-American Public Policy and The State of Black America, 2001 and has been profiled in Essence and USA Today Weekend magazines. With fellow sociologist Mario Small, Watkins-Hayes is also the co-organizer of the website, www.urbanorgs.org, which aims to profile new thinking on the intersection of organizations, inequality, and urban conditions. Her first book, The New Welfare Bureaucrats: Entanglements of Race, Class, and Policy Reform (University of Chicago Press, 2009) is an examination of welfare officers and how they navigate the increasingly tangled political and emotional terrain of their jobs. Watkins-Hayes has been researching the social consequences of HIV/AIDS for Chicago-area black women since 2004. By exploring the women's experiences in the areas of work, family, and relationships, her research agenda seeks to specify some of the ways in which HIV/AIDS produces short- and long-term effects on the economic and social well-being of women and their families. In 2009, she received an Early CAREER Award from the National Science Foundation for a project that builds upon the research she is conducting for her Investigator Award. Watkins-Hayes received her Ph.D. in sociology from Harvard University in June 2003. She also holds an A.M. in sociology from Harvard and a B.A. from Spelman College, where she graduated summa cum laude in 1996. Watkins-Hayes serves on the Board of Trustees of Spelman College and the Advisory Board of the Spelman College Women's Research and Resource Center.