Barbara Katz Rothman Ph.D.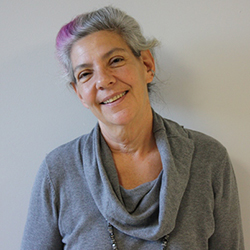 Professor
Department of Sociology
City University of New York
Email: bkatzrothman@gc.cuny.edu Discipline: Sociology Expertise: Ethical Dilemmas and Allocation of Resources, Women's Health
Investigator Award
Heel Sticks and Amnios: Disjunctures and Discrepancies in Prenatal and Newborn Genetic Screening
Award Year: 2005
Genetics and genetic testing are often discussed as revolutionizing modern medicine, but so far this revolution has largely occurred in the world of medical care for pregnant women and newborns. Co-investigators Barbara Katz Rothman, Ph.D. and Rachel Grob, Ph.D. examine the expansion of genetic screening and testing for pregnant women and newborns, the differences between optional services and mandatory screening requirements, and the unintended consequences of screening and testing. Their project, Heel Sticks and Amnios: Disjunctures and Discrepancies in Prenatal and Newborn Genetic Screening, considers a number of controversial issues, including whether it's useful to screen for rare or untreatable conditions; the lack of informed consent, counseling and follow-up in newborn screening; effects of testing and screening on families; and the various forces that are shaping public policy in this area including the influence of emotional appeals from parents of affected children.
Background
Barbara Katz Rothman is professor of sociology at the City University of New York and professor in the department of sociology at Baruch College. She is the author of In Labor (Norton, 1982 and 1991) updated and rewritten as Laboring On with co-author Wendy Simonds (Routledge, 2007) . Her second book, The Tentative Pregancy, originally published in 1986 (Viking, Norton edition 1993) the first book length study of women's experiences with prenatal testing, was published in Germany in 1991 where it was particularly well received. Recreating Motherhood (Norton 1989 and revised, Rutgers University Press 2000) was the recipient of the Jesse Bernard Award of the American Sociological Association, and translated into Japanese. She is co-author, with Wendy Simonds, of Centuries of Solace: Expressions of Maternal Grief in Popular Literature (Temple University Press, 1992) and editor of The Encyclopedia of Childbearing (Oryx Press and Holt Publishers, 1993), named an Outstanding Reference Book by the American Library Association. Her book on the new genetics, The Book of Life (Beacon, 2001, originally titled Genetic Maps and Human Imaginations, Norton 1998) has been published in Finnish. Her most recent book is Weaving a Family: Untangling Race and Adoption (Beacon, 2005). Dr. Rothman is widely published in both popular and scholarly sources, and has lectured throughout the United States, Great Britain, Canada, Australia, Japan, New Zealand, Germany, Switzerland and the Netherlands, where she was a Fulbright Scholar at the University of Groningen, 1995. She was a visiting professor at the Universit?t Osnabr?ck, Germany, (2002), visiting professor in the International Masters in Health and Society at the Charite in Berlin, and a Leverhulme Professor at the University of Plymouth (2003) in the United Kingdom. Katz Rothman is past president of two national sociological professional associations, Sociologists for Women in Society and the Society for the Study of Social Problems.