Anthony D. So M.D., M.P.A.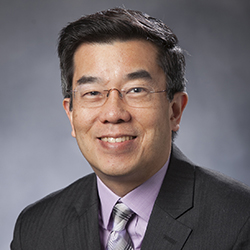 Director of the Center for a Livable Future
Robert S. Lawrence Professor in the Bloomberg School of Public Health
Johns Hopkins University
Email: aso5@jhu.edu Discipline: Health Care Policy
Investigator Award
Reengineering the Value Chain of Pharmaceutical Innovation
Award Year: 2011
Pharmaceutical innovation has been the engine behind an industry, where U.S. companies account for nearly 40% of global pharmaceutical production. Yet R&D productivity has declined, and innovation has faltered over the past decade and a half. During that same period, the estimated cost of bringing a new drug to market has ballooned to $800 million, updated more recently to $1.3 billion. With an economic recession and a patent cliff faced by many large pharmaceutical firms, financial capital available to help reverse this trend will only be scarcer. This project analyzes the sharing of the 3Rs of pharmaceutical innovation - resources, risks and rewards - studying how these factors work (or do not work), to reengineer the value chain of pharmaceutical innovation. The specific aims of the project are to: 1) identify and investigate how best to structure collective approaches to sharing resources that may help reduce the risk of pharmaceutical R&D; 2) study approaches to sharing risks for pharmaceutical R&D across public and private sectors; and 3) develop models for sharing rewards, both to ensure sufficient incentive to bring products to market and to provide fair returns on public investment. This project seeks to identify and evaluate promising, crossover approaches among neglected tropical diseases, rare diseases, antibiotics, and other therapeutic areas of public health significance that might enhance U.S. pharmaceutical innovation.
Background
Anthony So is the director of the Center for a Livable Future and the Robert S. Lawrence Professor in the Johns Hopkins Bloomberg School of Public Health. Prior to these positions, he was a professor in Duke University's Sanford School of Public Policy. In 2004, he founded the Program on Global Health and Technology Access at Duke University, which focuses on areas ranging from developing alternative biopharmaceutical R&D models from precompetitive collaboration to public financing of R&D and evaluating models of innovation to issues of access to health technologies. The Program works with ReAct, a global network to raise policymaker awareness of antibiotic resistance, and has advised intergovernmental agencies and the Drugs for Neglected Diseases Initiative on issues related to innovation and access to health technologies for diseases endemic to developing countries. Previously, Dr. So was associate director of the Rockefeller Foundation?s Health Equity program, where he co-founded a cross-thematic program on charting a fairer course for intellectual property rights, shaped the Foundation?s work on access to medicines policy in developing countries, and launched ?Trading Tobacco for Health,? a multi-country program in Southeast Asia focused on enabling countries to respond to the public health challenge of tobacco use. He served as Senior Advisor to the Administrator at the Agency for Health Care Policy and Research (AHCPR) - U.S. Department of Health and Human Services (DHHS), where he received the Secretary?s Distinguished Service Award for shepherding the AHCPR Liaison Office For Quality and its efforts in support of the President's Advisory Commission on Consumer Protection and Quality in the Health Care Industry and the Consumer Bill of Rights and Responsibilities. From 1995 to 1996, he served as White House Fellow to the Department of Health and Human Services. Dr. So studied biomedical sciences and philosophy in a combined, six-year B.A.-M.D. program at the University of Michigan and his earned M.P.A. from Princeton University as a Woodrow Wilson Scholar. He completed his residency in internal medicine at the Hospital of the University of Pennsylvania and his fellowship in the Robert Wood Johnson Clinical Scholars Program at the University of California, San Francisco/Stanford.