Amy L. Fairchild Ph.D., M.P.H.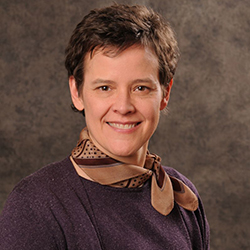 Professor of Sociomedical Sciences
Columbia University
Email: alf4@columbia.edu Discipline: Public Health, History Expertise: Public Health Strategies, Technology
Investigator Award
Privacy and Surveillance: The History and Politics of Public Health Reporting
Award Year: 2001
Although surveillance has long been a feature of public health practice, there has been no systematic and comprehensive analysis that meaningfully relates the history of surveillance to current public health policy and practice. Drs. Bayer and Fairchild will address the broad question of how shifting understandings of privacy, confidentiality and individual rights - as reflected in constitutional, ethical, and social norms - have affected our understanding and acceptance of public health surveillance. Through historical and contemporary analysis, the project will shed light on the core ethical and policy challenges posed by surveillance and provide key information for advancing public policy discussions. Case studies with both state and federal components - including infectious disease reporting, vaccine, cancer and birth defect registries, and occupational health reporting - as well as study of the Model State Public Health Privacy Act - will contribute to the development of public policy that is sensitive to privacy and confidentiality and the demands of research and public health.
Background
Amy Fairchild is a professor in Columbia University's Mailman School of Public Health. Educated in history and public health at Columbia University, her work focuses on the intersection of history and public health policy and has appeared in such publications as Science, The American Journal of Public Health, and The Bulletin of the History of Medicine. Her first book, Science at the Borders: Immigrant Medical Inspection the Shaping of the Modern Industrial Labor Force, 1881 to 1930, was published by Johns Hopkins in 2003. Prior to joining the Columbia faculty, Dr. Fairchild was at the New York State Department of Health, AIDS Institute. She is currently finishing a project on the history and ethics of surveillance and launching work on the history of harm reduction and confinement for Hansen's disease, better known as leprosy.